---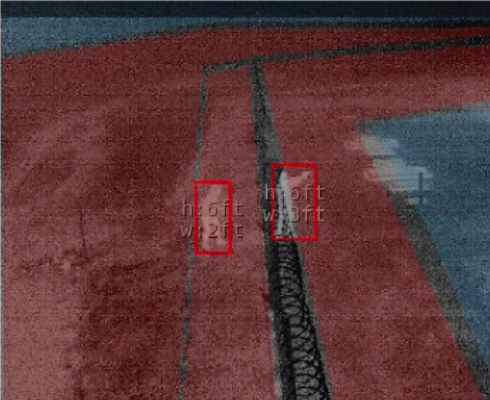 The FBI is offering two $25,000 rewards in hopes of catching whoever shot up two electrical substations near Olympia and Portland in November.
In each incident, unknown actors shot a firearm or firearms at a high-voltage facility, damaged expensive equipment, and caused coolant oil to spew out of bullet holes and onto the ground, according to the FBI.
"This was not an accident. It wasn't just someone conducting mischief," said Richard Collodi, Special Agent in Charge of the FBI's Seattle office. "They made a deliberate and nefarious decision to use that weapon to cause damage to the infrastructure and the power grid."
Early on the morning of Nov. 22, someone shot multiple holes in a transformer at Puget Sound Energy's Barnes Lake substation in Tumwater, about 2 miles from the Washington State Capitol building. More than 5,000 customers lost power, according to Puget Sound Energy, and between 500 and 1,000 gallons of coolant oil spilled on the ground, according to the Washington Department of Ecology.
Two days later, infrared security cameras captured grainy outlines of two people inside a Bonneville Power Administration substation in Oregon City early Thanksgiving morning.
One suspect is shown pointing a weapon toward high-voltage equipment.
"We are looking for at least two suspects in this case, both roughly 6 feet tall," FBI-Portland spokesperson Joy Jiras said by email.
According to a Bonneville Power Administration email obtained by Oregon Public Broadcasting and KUOW in December, two people cut through a fence surrounding the Oregon City substation, then "used firearms to shoot up and disable numerous pieces of equipment and cause significant damage."
Whether the shooting incidents are connected is unknown, but they were just two of at least 15 physical attacks on Northwest substations in 2022 documented by a KUOW and Oregon Public Broadcasting investigation.
Most of the incidents took place in rural locations.
The Tumwater substation, nestled between a Walgreen's drug store and a debt collection agency, just off an Interstate 5 interchange, was one of the more urban targets.
Transmission lines to the Tumwater substation handle 115-kilovolt electricity, nearly 1,000 times stronger -- and more dangerous -- than the 120-volt electricity that flows into typical light bulbs and electronic devices.
The Ostrander substation in Oregon City handles 500-kilovolt electricity.
Grid experts say tampering with such enormous amounts of energy is inherently life-threatening.
Puget Sound Energy spokesperson Gerald Tracy referred KUOW's interview request to the FBI but did say that PSE has not suffered any similar substation attacks in 2023.
Two Puyallup men were arrested in January in connection with four substation attacks in Pierce County on Christmas Day. Federal prosecutors say the pair's motive was to knock out power to aid their attempted burglaries of local businesses, including a Thai restaurant.
Collodi said there's no indication those men were involved in either of the November attacks.
The FBI reported finding three 9-milliliter shell casings at the Tumwater substation.
The 9-millimeter diameter of the casings is not especially revealing to investigators: It is one of the most common calibers of handgun.
But if the firearms shot in Tumwater were used in other crimes, law enforcement officials may be able to connect the incidents.
Every gun leaves a distinct set of markings, almost like a fingerprint, on a casing when the gun is fired. The Bureau of Alcohol, Tobacco, Firearms, and Explosives keeps a national database of casings and their markings to identify guns used illegally.
FBI-Portland spokesperson Joy Jiras said bullet holes were found in several reactor coils at the Oregon City substation but declined to say whether any shell casings were recovered, citing the ongoing investigation.
Related Pages:
Fears of Extremist Campaign After Attack on US Power Station by Staff,Voice of America, 12/27/22
Fears of Neo-Nazi Campaign After Attacks on US Power Stations by Staff,Times of Israel, 12/27/22
4th Washington State Electrical Substation Vandalized by Associated Press,yahoo! Finance, 12/26/22
3 Washington State Electric Substations Vandalized by Associated Press,yahoo! Finance, 12/26/22
Vandalism at 4 Pierce County Substations Knocks Out Power to Thousands on Christmas by Staff,KOMO News, 12/25/22
Investigation Into Attacks on Power Stations Across the U.S. Continues by Rick Moran,PJ Media, 12/11/22
Attacks on Electrical Substations in Oregon and Washington Raise Questions About Grid Security by Ted Sickinger, The Oregonian, 12/9/22
Attacks on Grid Infrastructure in 4 States Raise Alarm by Miranda Willson,E&E News, 12/9/22
String of Electrical Grid Attacks in Pacific Northwest is Unsolved Conrad Wilson & John Ryan,Oregon Public Broadcasting, 12/8/22
'It Was Deliberate': Power Grid Stations in Pacific NW Fall Victim to Recent Attacks by Maddie White,King 5, 12/8/22
PSE Substations Among Six Attacked in Pacific Northwest in November Lauren Girgis & Hal Bernton,Seattle Times, 12/8/22
Five Electricity Substations in Oregon and Washington are Attacked by Sophie Mann,Daily Mail, 12/8/22
Another Oregon Power Substation Attacked by News Sources
Central Oregon Daily News, 12/8/22
Report: Federal Memo Warns of Recent Oregon, Washington Substation Attacks by News Sources,Central Oregon Daily News, 12/7/22
Two Portland Area Power Substations Damaged Recently: 'This was Malicious Intent' by Eric Mock, KATU, 12/7/22

Additional reporting contributed by Jonathan Levinson of Oregon Public Broadcasting.

---
John Ryan
FBI Offers $50K Reward to Catch Northwest Grid's Armed Attackers
Oregon Public Broadcasting, March 10, 2023
---
See what you can learn
learn more on topics covered in the film
see the video
read the script
learn the songs
discussion forum