---
Alcoa, BPA reach new deal on power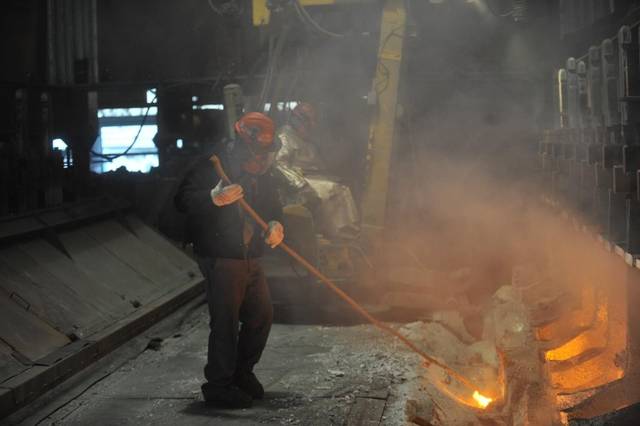 Alcoa Inc has agreed to a new power deal for its 279,000 tonne-per-year Intalco aluminum smelter, according to a statement from its power supplier, potentially staving off closure of one of the last remaining U.S. aluminum plants.
Both sides struck a deal starting on July 1 that would keep 2.5 potlines open at the plant in Washington state, according to a posting on the Bonneville Power Authority (BPA) website.
That's about 80 percent of capacity, or 230,000 tonnes per year, and is in line with the plant's current output rate.
The plant was slated to close by the end of June.
Terms of the deal were not disclosed, but the BPA is seeking comment on the agreement by April 22.
The changes to the power deal come after "constructive" conversations with BPA, but a definitive decision about the future of the plant will depend on the final energy supply terms and prevailing market conditions, a spokesman for Alcoa said.
Three-month aluminum prices at the London Metal Exchange were around $1,550 per tonne on Wednesday, down almost a quarter from a year ago amid concerns about overcapacity across the globe.
Alcoa shuttered its 269,000 tonne-per-year Warrick smelter at the end of March, bringing U.S. aluminum output to its lowest in more than 65 years as the industry struggles with low metal prices amid rising tensions with China.
Related Pages:
Alcoa official: Cheap Power Could Keep Ferndale Smelter Open by Dave Gallagher, Bellingham Herald, 1/25/16
Alcoa Delays Curtailment of Intalco Smelter Until End of Second Quarter by Rukmangadhan & Patnaik, Reuters, 1/19/16
---
Aluminum commodity historical prices 1990 to mid 2016

Aluminum is a lightweight, corrosion resistant metal used mainly in aerospace applications, as a construction material, in packaging, automobiles and railroad cars. Resources of bauxites, the raw material for aluminum are only located in seven areas: Western and Central Africa (mostly, Guinea), South America (Brazil, Venezuela, Suriname), the Caribbean (Jamaica), Oceania and Southern Asia (Australia, India), China, the Mediterranean (Greece, Turkey) and the Urals (Russia). Aluminum futures and options contracts provide price transparency to the U.S. aluminum market, valued at about $35 billion per year in products and exports.
---
Josephine Mason
Alcoa Hiring Temporary Employees for Ferndale Smelter Work
Reuters, April 13, 2016
---
See what you can learn
learn more on topics covered in the film
see the video
read the script
learn the songs
discussion forum