---
Price of aluminum has bounced up and down, but power prices lower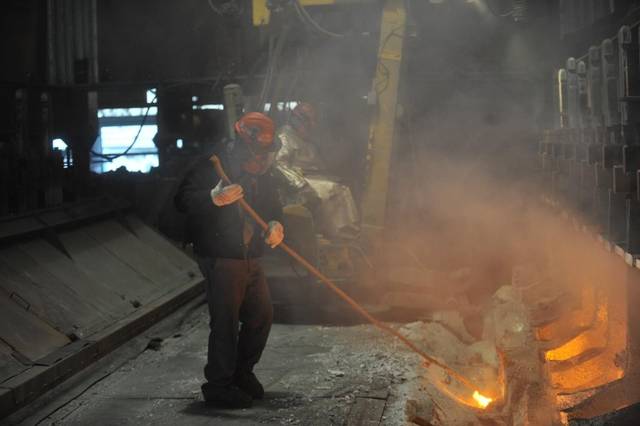 Alcoa is showing more optimism over the future of its two Washington aluminum smelters.
Last week an Alcoa official gave a presentation indicating that if power costs continue to decline, the aluminum smelter west of Ferndale might stay open, according to a Jan. 21 Reuters article.
Alcoa Casting commercial vice president Christine Keener said at a Florida symposium that should the economics change, both the Ferndale and Wenatchee smelters could come back, according to the article. The Wenatchee smelter was idled in December.
"We will continue to have discussions around power and cross that bridge when we get there," Keener was quoted as saying in the article.
Alcoa announced last week it was delaying the idling of the Intalco smelter in Ferndale until the end of June, citing power rates and lower prices for raw material like alumina.
Last year Alcoa worked out a deal with Bonneville Power Administration to reduce its power purchases from 300 megawatts an hour to 75 megawatts an hour so Alcoa could purchase less expensive energy on the market. Like oil, electricity prices have steadily declined in the first few weeks of 2016, and warmer weather is expected to keep those prices down, according to the Federal Energy Regulatory Commission.
While Alcoa has reduced the amount of power it purchases from the BPA, it still has a contract in place with the organization that expires in 2022. The contract stipulates that Alcoa would need to give 12 months' notice to terminate it.
Alcoa first announced in November plans to idle the smelter, which would lead to the layoffs of about 465 people. At the time, the company cited several factors, including dropping aluminum prices, which were around $1,460 a ton in early November. Since that time the price of aluminum has bounced up and down, and was at $1,497 a ton on Monday, Jan. 25, according to the London Metal Exchange.
If the smelter is idled at the end of June, Alcoa plans to keep Intalco's casthouse open, employing around 100 people.
Alcoa spokesman Josh Wilund didn't address the future of the Intalco smelter beyond the end of June but did say finding ways to cut expenses was the primary factor in delaying the smelter curtailment from the end of March to the end of June.
"We continually work to improve our operation, reduce costs and make the facility as competitive as possible, including working with our energy providers and other stakeholders," Wilund said in an email.
---
Aluminum commodity historical prices 1990 to mid 2016

Aluminum is a lightweight, corrosion resistant metal used mainly in aerospace applications, as a construction material, in packaging, automobiles and railroad cars. Resources of bauxites, the raw material for aluminum are only located in seven areas: Western and Central Africa (mostly, Guinea), South America (Brazil, Venezuela, Suriname), the Caribbean (Jamaica), Oceania and Southern Asia (Australia, India), China, the Mediterranean (Greece, Turkey) and the Urals (Russia). Aluminum futures and options contracts provide price transparency to the U.S. aluminum market, valued at about $35 billion per year in products and exports.
---
Dave Gallagher
Alcoa Official: Cheap Power Could Keep Ferndale Smelter Open
Bellingham Herald, January 25, 2016
---
See what you can learn
learn more on topics covered in the film
see the video
read the script
learn the songs
discussion forum