---
U.S. Wheat Associates welcomes the World Trade Organization's elimination of export subsidies,
but has concerns about moves that could threaten equal trade.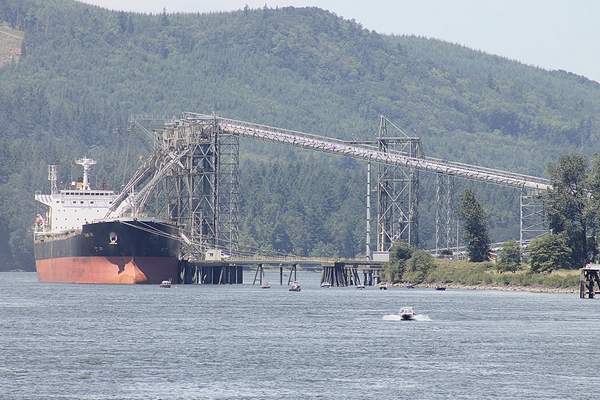 The World Trade Organization's recent move to eventually eliminate export subsidies will benefit U.S. wheat farmers, according to U.S. Wheat Associates, but a spokesman for the organization says the temporary reauthorization of processing and transport subsidies remains a concern.
The WTO is eliminating export subsidy authority immediately for developed countries and by the end of 2018 for developing countries.
The WTO previously banned export subsidies for industrial goods, but many member countries were still authorized to subsidize agricultural exports.
The effect won't be immediate for U.S. wheat farmers, but the WTO's decision sets a good precedent for the world wheat trade, said Steve Mercer, vice president of communications for U.S. Wheat Associates.
"This is a step forward toward a more fair treatment for everyone," Mercer said.
Countries such as China, India and Brazil have been subsidizing above WTO limits, Mercer said.
U.S. Wheat supports a level playing field for trade.
"To be able to compete on the basis of quality, value and price is clearly a desired level for us," Mercer said. "We're rarely the least expensive wheat in the world, so we need to have that price a little more competitive."
The WTO's ministerial conference in Nairobi reauthorized developing and least developed countries' use of processing and transport subsidies for agricultural products, after letting them lapse in 2004. Even though the reauthorization is limited and temporary, U.S. Wheat considers it a step backward for agricultural trade.
"In the case of a country like India that is way above its total subsidy limit under WTO, it seems off-kilter to be putting this authorization back in place," Mercer said.
Reauthorization may have been a bargaining chip in the course of negotiations, he said.
Each country has a limit for spending on domestic support for production, plus leeway on domestic support programs, Mercer said.
"The more leeway you give, the more likely that subsidy is to create distortions to the marketplace," he said. "It's that search for equity and fairness we feel we need."
Related Pages:
U.S. to Take Canada Wheat Dispute to WTO by Scott A. Yates, Capital Press, 12/20/2
---
Matthew Weaver
U.S. Wheat Applauds WTO End to Export Subsidies
Capital Press, January 4, 2016
---
See what you can learn
learn more on topics covered in the film
see the video
read the script
learn the songs
discussion forum