---
Company won't raise rates or risk its water rights
Idaho Power Co. has drawn a line in the sand over water.
As the state considers options for recharging the Snake River Plain Aquifer, a company executive said Wednesday that Idaho Power will not put any of its water rights at risk.
One of the options would ask users like Idaho Power to divert water for recharge.
"If we reduce flows at (hydroelectric power) plants for recharge, our rates go up," John Prescott, Idaho Power vice president for power supply, said in an interview with The Idaho Statesman. "We have an obligation to our customers to defend our rights."
The dispute over managing the Snake River aquifer resurrects tensions between Idaho Power's use of the river to produce power and farmers whose wells divert water away from the river. At stake is the price of power and Idaho's rural economy.
Prescott said when the company doesn't have enough water, it must either generate power from more expensive sources of electricity or buy it on the wholesale market. When that happens, power rates usually go up.
"We're not against managing the problem, but we will defend our rights if they directly impact customer rates," Prescott said.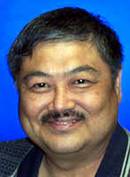 "They have a water right and they're entitled to their water right," said Lynn Tominaga, executive director of the Idaho Irrigation Pumpers Association. "The problem with that is that they might protect their customers, but what will happen if those customers go out of business because they don't have any water?"
The aquifer, a 10,000 square-mile underground reservoir running from Ashton to King Hill, is a main source of ground water for southern Idaho.
Farmers and other users have been warned since the 1970s that the new groundwater wells they were drilling were in danger of depleting the reservoir, but state leaders and water users are only now looking at solutions.
In the last session of the Legislature, lawmakers formed a Natural Resources Interim Committee to look at the recharge options.
Solutions being considered could include recharging the aquifer by seeping excess surface water into the aquifer again, converting some groundwater to surface use, or curtailing some water users.
The committee will meet from 9:30 a.m. to 4 p.m. today in the Boise City Council chambers.
Prescott, who will outline Idaho Power's position on recharge, said Idaho Power has senior water rights on the Snake River that date back to the early 1900s. The company uses that water to generate power through their hydropower dams.
Recharging the aquifer would require excess water, or require some parties to relinquish a portion of their surface water rights.
This is not the first time Idaho Power has moved to protect its water rights.
In 1977, a group of Idaho Power customers sued the company over declining streamflows at dams on the Snake River. They said the company wasn't doing enough to prevent upstream farmers from using water that would otherwise power its hydroelectric turbines. That meant less electricity and, thus, higher prices.
Idaho Power then sued the farmers and their irrigation companies, contending they were using its water illegally. In 1983, the Idaho Supreme Court ruled for Idaho Power.
In 1984, Idaho Power and the state struck a deal, known as the Swan Falls Agreement, based on the name of the dam for which the company had historic water rights. Idaho Power took less water than it had a right to claim; the state agreed to determine who owned what water and decide whether any was left for new development.
In 1987, every water user in Idaho was required to refile or file their claims with the Idaho Department of Water Resources. The agency sorts through claims and makes recommendations to the state court about who owns what amount of water. The court then rules on the validity of the claims.
This process, called the Snake River Basin Adjudication, is working through 180,000 claims at a cost to Idaho of more than $40 million.
Tominaga said Wednesday he hopes there is still room for compromise with Idaho Power.
"What we hope is that we can take a look at recharge when the power company isn't using its water to its fullest benefit," he said.
Tominaga suggests that there are times during the year when the company may not need all its water to generate power or could buy power on the open market at lower prices, which would allow some diversion of the water.
Prescott said Idaho Power also doesn't think recharge will completely solve the problem.
"We can't create water. The problem is that the water in the southern part of the state is over-allocated," Prescott said.
House Speaker Bruce Newcomb, R-Burley, who irrigates his own fields with well water, agrees that recharge isn't a "silver bullet." He also doesn't rule out curtailing water use.
"Curtailment will have to be part of the plan if we want to reach an agreement," Newcomb said.
Despite Idaho Power's stance, Newcomb believes a solution can be found.
"There's always room for a compromise," he said. "We'll go hard and strong at it this year, but it has to be an ongoing project. We can't take a problem that took 50 years to create and solve it in one year."
---
Ken Dey
Idaho Power Won't Help Refill Aquifer
Idaho Statesman, May 6, 2004
---
See what you can learn
learn more on topics covered in the film
see the video
read the script
learn the songs
discussion forum