---
Club wheat is only grown in the Pacific Northwest.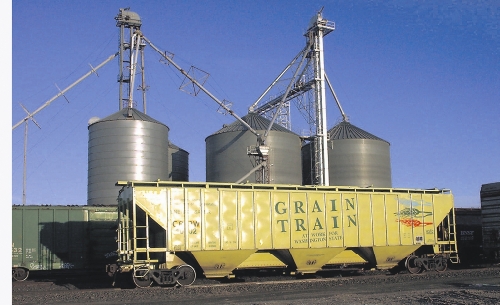 The 2021 Pacific Northwest soft white wheat crop is estimated at 4.3 million metric tons, the smallest for the region since 1966, according to U.S. Wheat Associates, the overseas marketing arm for the industry.
The organization recently published its annual crop report.
"We had very difficult weather and a very hard and deep drought," said Steve Wirsching, vice president and director of U.S. Wheat's West Coast office in Portland. "I have a feeling this one will go down in the history books as one of the hottest and driest years on record."
USDA projects a total supply of 5.5 million metric tons of white wheat -- including hard white wheat and soft white grown in Michigan -- compared to 8.2 million metric tons in 2021, a 32% decline.
"Last year was a record year, by the way," Wirsching said. "We're down about a third, and certainly that is reflected in the market."
The U.S. wheat industry is still able to meet its commitments, Wirsching said. Prices are higher, but core customers are buying soft white wheat.
Soft white wheat was trading at $10.25 per bushel to $11.25 per bushel on the Portland market.
U.S. white wheat exports are at 4.2 million metric tons, down 43% from 7.3 million metric tons last year.
"It is a combination of higher prices due to the drought and less production, but also higher freight rates," Wirsching said. "When freight rates go up due to demand, the world gets bigger and it's more expensive to ship wheat to some of our primary markets. Some of the other markets we may have been reaching might be out of reach."
Wirsching points again to record export numbers last year, with China making multiple large purchases of soft white and club wheat.
"Smiles all around, we were like, 'Yeah, we just knocked that one out of the park,'" he said. "This year I think is a bit of a reality check."
The heat and drought also caused higher protein levels than average, 11.3% compared to the more typical 10%. U.S. Wheat and the Wheat Marketing Center informed buyers, some of whom changed their specifications to receive more competitive prices, Wirsching said.
The industry also provided technical assistance and webinars to buyers to help them work through potential technical issues due to the higher protein.
U.S. Wheat provides data to the market for buyers and sellers to make informed decisions and arrive at a "fair and equitable price" more efficiently, Wirsching said.
"Our farmers understand that the welfare and profitability of our overseas customers is tied directly to their own welfare and profitability," Wirsching said. "When our customers are happy and making money, our farmers will also do well."

---
Matthew Weaver
U.S. Wheat: Drought Provides 'Reality Check' After Record Year
Capital Press, October 31, 2021
---
See what you can learn
learn more on topics covered in the film
see the video
read the script
learn the songs
discussion forum