---
Environmentalists care less about saving fish and more about tearing down dams.
Toward that goal, they are willing to sacrifice eastern Idaho's water and, ultimately, eastern Idaho as well.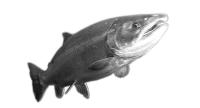 Environmental groups are actively seeking control of Idaho's water in federal court and have threatened additional lawsuits until they get what they want. You may wonder what this attempted water grab is all about and what it means for eastern Idaho.
You may be surprised to learn that it is not really about trying to save threatened or endangered salmon or steelhead. Sadly, it is about the environmental extremists' unquenchable desire to tear down dams and to control our rivers and streams. In a reckless attempt to achieve their goals and impose their radical views upon mainstream Idahoans, they are willing to sacrifice Idaho's water. As the pressure mounts, they hope that you will buy into "the big lie." (see putfocus.htm)
The environmentalists plead with us to join them in advocating the removal of four dams on the Lower Snake River in Washington state - dams that provide electricity and other benefits to Idaho and the entire region. By attempting to minimize the value of these dams, they promise that their demands for Idaho water will go away if we simply support their plan to tear out the dams. They also promise they will not target any Idaho dams for removal. Unfortunately, this is a promise that will never be kept. It is "the big lie."
With or without the dams in place, the national environmental groups will always want our water. They wanted water in Oregon's Klamath River Basin and were successful in drying up the basin in 2001. They wanted water in New Mexico and got a federal court to agree that water dedicated for farms and cities can go downstream unused instead. Idaho is no different to these radical groups.
Even while the environmentalists wait in vain for the Lower Snake River dams to be removed, they have now begun a new campaign to rip out Idaho Power Co.'s hydroelectric dams in Hells Canyon. Those dams, and other dams important to all of us, are in Idaho.
To attempt to develop a constituency for their dam removal strategy, the environmental groups have targeted Idaho water in the courts, hoping to force us into supporting their position.
Of course, the most important part of this for the residents of eastern Idaho is that control of our water is at stake, along with our economy and our way of life.
Let's set aside for a moment the billions of dollars in agricultural products grown on the millions of acres of irrigated Idaho farmland that are completely dependent on a reliable and adequate source of water. Instead, think about the ripple effect that would roll across the eastern Idaho landscape if Idaho were to lose control of its own water.
Picture the family owned store in dozens of eastern Idaho rural communities. That store lives or dies depending on whether local farmers buy tractor tires, seed, fertilizer, grease, tools, oil, bailing twine and a hundred other products. Without water, farmers don't farm and they don't buy goods.
Idaho reservoirs provide a huge recreational economy across the breadth of eastern Idaho. Imagine perpetually empty reservoirs and then try to calculate just how many dollars will be lost to local boat dealers, fishing tackle stores, camping supply outlets, local convenience stores and small mom and pop grocery stores. When's the last time you fished an empty reservoir?
Think of guides and outfitters who can no longer count on out-of-state bookings for people wanting to float Idaho's rivers or fish its world-class fisheries.
Oh, and don't forget the fish themselves. Empty reservoirs translate into lost fisheries which, money aside, translate into a reduced quality of Idaho life.
Imagine the acres of world-class Idaho russet potatoes that will not be grown because the 3 to 4 acre-feet of water each acre needs to flourish is no longer available.
Imagine the accountants at Idaho utilities figuring what kind of rate increase to pass along when there is a perpetual shortage of water for hydroelectric projects both on rivers and in canals and other diversions.
As our irrigation supplies are flushed downstream in a failed attempt to help the fish, imagine the aquifer recharge that is not replenishing our groundwater supply and our spring flows. Think what that signifies to the thousands of groundwater users and springwater users whose livelihoods are directly dependent on the replenishment of the aquifer. Then think about the pump installers, well drillers, irrigation equipment companies and a dozen other slices of the economic pie whose livelihood is tied to water.
As we try to comprehend or imagine why Idaho water-users and virtually every segment of our society are compelled to protect the sovereignty of Idaho water, it is a gross oversimplification to focus just on agriculture and irrigation. Ultimately, water is the silver thread that has historically sewn together the fabric of virtually every element of our lives.
To truly understand water in Idaho, we must learn to think in terms of human faces, not just crops. Only then can we fully comprehend the role that water plays in the Idaho lifestyle. They are the faces of thousands of Idahoans whose lives are inextricably tied to and reflected in the ripples that radiate from a single drop of water.
Water is not just Idaho's lifeblood. It is Idaho.
---
by Norm Semanko, is president of Coalition for Idaho Water Inc. and executive director and general counsel of the Idaho Water Users Association.
Behind the Idaho Water Grab
Post Register, December 14, 2003
---
See what you can learn
learn more on topics covered in the film
see the video
read the script
learn the songs
discussion forum