---
The global trade map in wheat is being redrawn by people like Greg Harvey.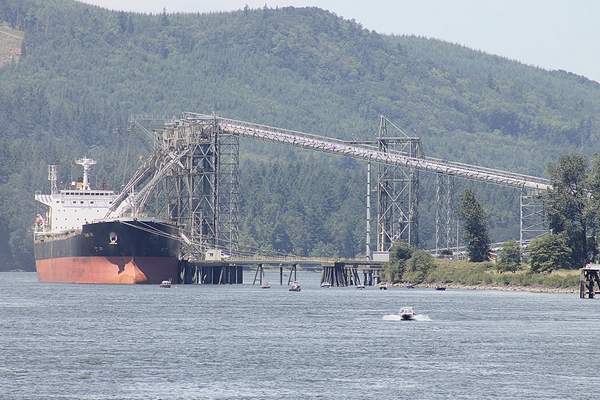 The global trade map in wheat is being redrawn by people like Greg Harvey.
For years, Singapore-based Mr Harvey has used Australian wheat in the grain mills he manages throughout Southeast Asia. Last December, he turned to a different source: Argentina.
The transformation comes as record harvests, the strong dollar and cheap oil are combining to shake up the multi-billion-dollar global wheat market. Bulging silos are pushing producers to seek new markets, and cheap oil is bringing down transportation costs. The surging greenback is undermining farmers in the US, the world's second-largest exporter of the dollar-denominated commodity behind Canada, making grain from Russia to Argentina more competitive.
Meanwhile, French grain is turning up in Indonesia and Russian grain in Nigeria. On Thursday, a rare cago of Argentine wheat arrived in Wilmington, North Carolina. The US imports about four million tonnes of wheat a year, while it consumes more than 30 million tonnes, according to the US Department of Agriculture.
This crop year, Russia is poised to become the world's largest exporter. US wheat exports are forecast to slump to a 44-year low, to 21.8 million tonnes, according to the USDA, while Canada is projected to export 20.5 million tonnes, from 24.1 million the year before. Russian exports are projected to rise 3 per cent, to 23.5 million tonnes, according to the USDA.
"There is a lot of wheat out there, and it all comes down to price," said Mr Harvey, the chief executive of Singapore-based miller Interflour Group.
The price of Chicago-traded wheat futures fell to five-year lows in December. On Friday, wheat for March delivery fell US 6c, or 1.3 per cent, to $US 4.6675 a bushel on the Chicago Board of Trade, up 3.2 per cent from that December 2 low.
As the price of wheat has fallen, the dollar -- which rose in late January to its highest level against other major currencies in more than 13 years, according to the WSJ Dollar Index -- is making US wheat more expensive for buyers using other currencies. Consumers appear to be benefiting from the cheaper wheat, which is used to make bread, pasta, as well as animal feed.
The UN Food and Agriculture Organisation said on Thursday that the grain glut and increased competition helped push food prices to near seven-year lows in January. Global stockpiles of wheat rose to 213 million tonnes in the 2015-2016 crop year, the highest level in data going back to 1960, according to the International Grains Council. Inventories are expected to dip only slightly to the second-highest level ever in the 2016-17 crop year, amid favourable harvest prospects, the council said.
The reshaping of trade routes has been greased by a 20-month slump in crude prices that has brought down freight costs. The Baltic Dry Index, which measures the price of moving raw materials by sea, hit its lowest level on record on Thursday. Last month, traders offered to ship wheat from France to Egypt for $US 7.59 a tonne, compared with $US 13.75 a tonne a year earlier.
The moves follow years of high prices, as demand from China and other emerging markets soars. But as with other commodities, from oil to copper, oversupply pushed wheat prices down and unleashed a battle for market share. Pushing to take the place of US grain is Russia, whose currency, the rouble, touched its weakest-ever level against the dollar in mid-January.
With their crop so cheap, Russian wheat is pushing into places it hasn't been in many years, if ever, while grabbing a larger share of established markets, such as Egypt.
"This season we're selling more to distant destinations like Nigeria . . . and we also supplied some wheat to Mexico," said Andrey Sizov, managing director of Russian agriculture consulting firm SovEcon.
That is hurting US farmers, contributing to the 38 per cent fall in farm income that the USDA forecast happened last year.
---
Georgi Kanthchev & Ed Ballard
Global Forces Shifting the Ground Under Wheat Trade
Wall Street Journal, February 8, 2016
---
See what you can learn
learn more on topics covered in the film
see the video
read the script
learn the songs
discussion forum