---
The fish deserve consideration, but so do human interests.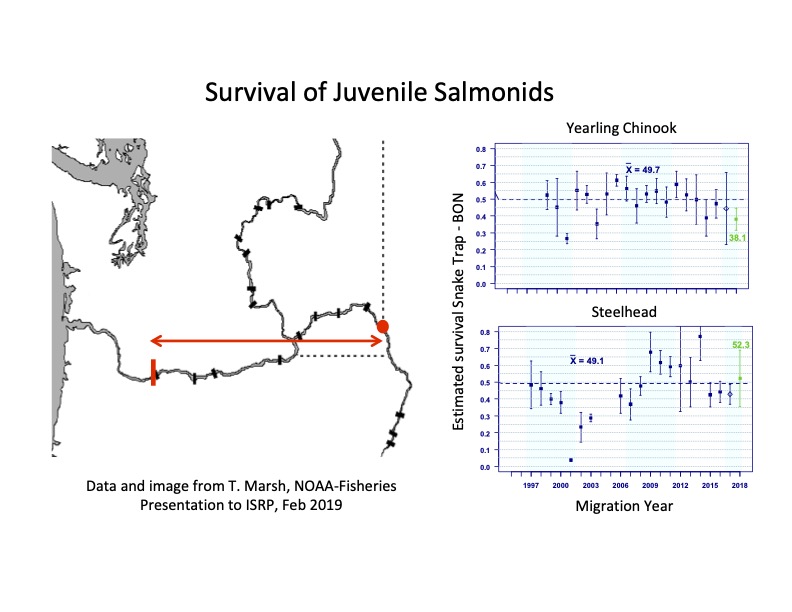 A new report prepared at the behest of a trade group that promotes barging on the Columbia and lower Snake rivers bolsters the arguments against breaching dams on those rivers.
Obviously, the Pacific Northwest Waterways Association, the group which commissioned the report, has a vested interest in retaining the dams. But the report, prepared by an independent consultant, is the first to look at the economic effects of dam breaching on river transportation, according to a recent story by The Daily News of Longview.
Almost all Clark County residents have seen barges making their way up and down the Columbia River. In addition to local loads, such as wood chips or sand, they carry grain downstream from ports as far away as Clarkston to grain elevators at Vancouver, Kalama and elsewhere along the lower river. The grain is then shipped by ocean to customers around the world.
Cargoes making the trek upstream include everything from gasoline to spent nuclear reactor cores from dismantled submarines. The cargo is handled with a long and commendable record of safety.
None of this could happen without the dams, which provide a series of navigable pools and are equipped with locks to allow tugs and barges to pass.
Without the river transportation system, the report from FCS Group projects that railroads would add at least 201 more "unit" trains (those are the really long ones with the same types of cars) per year. Trucks would drive an additional 23.8 million miles annually. It would cost taxpayers perhaps $2 billion in road and railroad improvements to accommodate all that additional traffic.
Worse yet, it would add 860,000 tons of carbon emissions to the air every year. And, as previously reported, dam breaching would lead to losses of major sources of hydroelectricity, requiring replacement sources, including possibly from fossil fuels. This would hardly square with our efforts to emit fewer greenhouse gases to combat global warming.
The report goes on to analyze the extra cost imposed by those less-efficient shipping methods, estimating that 1,100 farmers could be forced into bankruptcy, or that the government would need to add anywhere between $18.9 million and $38.8 million in annual subsidies to keep farm profits level. Without the subsidies, nearly 4,000 jobs and $472.7 million in sales would be drained out of the economies of the 10 Washington, Oregon and Idaho counties nearest to the rivers.
These worrisome projections come at a particularly beneficial time to foster discussion. Gov. Jay Inslee's staff is conducting a series of stakeholder meetings to discuss breaching or retaining four lower Snake River dams. One of those sessions is set for 6 to 9 p.m. today at WSU Vancouver's Dengerink Administration Building, 14204 N.E. Salmon Creek Ave.
The dams are not without their consequences, of course. The historical diminishment of the salmon run is perhaps the most well-known and detrimental. Funded by hydroelectric ratepayers, the government has spent billions of dollars to create fish ladders and bypasses, salmon hatcheries and fish-trucking programs. These have had limited success, but even if the dams were breached, the scope of human activity in the region makes it unlikely the salmon run could ever reach the volume it was 200 years ago, or even 100 years ago.
The fish deserve consideration, but so do human interests, including safe, economical and less-polluting transportation of commodities by water.

---
Staff
Report Underscores Hazards of Dam Breaching
The Columbian, January 9, 2020
---
See what you can learn
learn more on topics covered in the film
see the video
read the script
learn the songs
discussion forum