---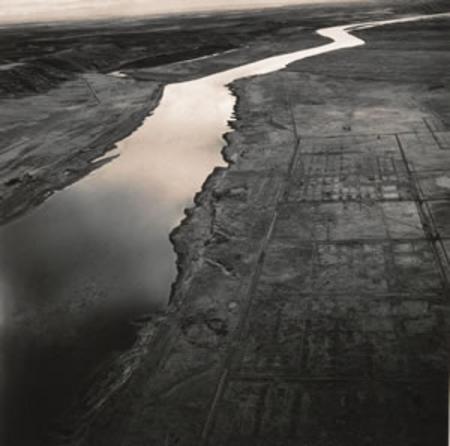 YAKIMA, Wash. -- Washington and Oregon filed court documents Thursday formally announcing their intent to sue the U.S. Department of Energy unless it evaluates the harm 40 years of plutonium production caused to natural resources at the Hanford nuclear reservation.
The letter to federal officials seeks a court-ordered assessment of environmental harm if the government doesn't conduct one.
"The Hanford reservation's essential role in defending our national security carried a steep environmental price tag," Washington Attorney General Christine Gregoire said in a news release.
"Our states have a duty to ensure that the federal government identifies and repairs that damage."
Gregoire said the goal is not to recover monetary damages, but ensure the cleanup is thorough.
Kevin Neely, a spokesman for Oregon Attorney General Hardy Myers, did not return a telephone call seeking comment. A day earlier, he said his state was discouraged by the federal government's position and was prepared to take action.
In a statement, the Energy Department said it was evaluating the move.
"We're doing so even as we're continuing to reduce risk and make real progress in the cleanup of Hanford," the statement said.
The Yakama Nation filed suit against the Energy Department in 2002, seeking restoration of Hanford natural resources that may have been damaged by plutonium production for the nation's nuclear weapons arsenal.
The tribes allege contamination of the Columbia River has contributed to declining Northwest salmon populations in the past 50 years.
The Energy Department has said it is too soon to assess damage to the environment.
A court ordered the Yakama Nation and the Justice Department, which represents the Energy Department, into mediation talks earlier this year. Washington, Oregon and the Nez Perce Tribe of Idaho had asked to be allowed to join the talks; the Energy Department declined.
"We've done a lot of convincing to those two states that they need to be a part of this," said Jerry Meninick, Yakama Nation tribal council chairman. "We feel it's only correct."
Hanford, located near Richland in south-central Washington, was created as part of the Manhattan Project in World War II to make plutonium for nuclear weapons. The 586-square-mile site now contains the nation's largest collection of nuclear waste.
Cleanup costs are projected at between $50 billion and $60 billion, with cleanup to be completed by 2035.
---
Shannon Dininny, Associated Press
States to Sue Energy Dept. Over Hanford
Seattle Post-Intelligencer, July 8, 2004
---
See what you can learn
learn more on topics covered in the film
see the video
read the script
learn the songs
discussion forum