---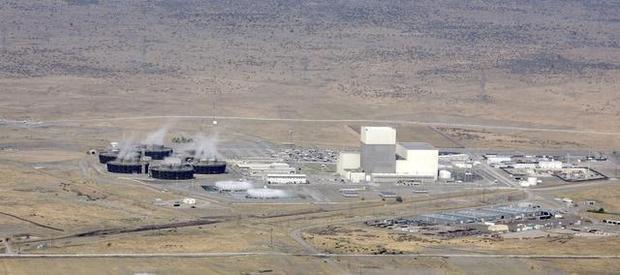 The Seattle City Council recently passed a resolution aimed at divorcing itself from the use of nuclear power in the future.
That the resolution was spoon-fed by the Washington and Oregon chapters of Physicians for Social Responsibility and Heart of America Northwest, both anti-nuclear activist groups, should have been a big red flag for councilmembers.
But west-siders always have been quick to judge anything with the word "nuclear." And their wish to discard a source of carbon-free electricity just proves how little they know about the resource.
Of course, we're not surprised. Most folks outside our community are ignorant of the subject and tend to think the production of nuclear power and nuclear weapons are one and the same.
So we're not surprised by the move. It's just another case of Seattleites shooting themselves in the proverbial foot. Oh, but they can't do that either because they oppose gun ownership as well.
Seattle City Light receives almost 5 percent of its power from the Columbia Generating Station in Richland, our state's sole nuclear power generation plant. That plant generates almost 10 percent of the state's carbon-free electricity. Nuclear power leans green, but leave it to the other side of the state to not understand that fact.
The plant's capacity to generate electricity ranks it third in the state behind two hydropower facilities. Soon Seattle will lean so far that they'll officially oppose hydropower because of salmon, nuclear power because of misinformation, and let's not get started on coal or droughts or other unpleasant facts that would burst their gluten-free bubble.
Wind is their thing, but have they seen what it's done to the very ridgelines the greenies want to drive to in their electric cars for an organic food picnic? And let's talk about the reliability of wind, and the pesky storage issue for power generated by the hilltop behemoths. If Seattleites start opposing all forms of sustainable, environmentally friendly power generated in Eastern Washington, how will they charge their Priuses? We digress.
The resolution calls on the city council to use its position on the Energy Northwest board to ponder the issues of "health, reliability, safety and cost" of the plant "on an ongoing basis."
Well, if they actually do that with open minds and listen to the facts, they'll see that nuclear power ranks high -- that means to the good -- on all fronts.
One of the more entertaining contradictions in this situation is that Democrats have largely come around to realize the benefits of nuclear power and its lesser impact on the environment than some other forms of power production. From the president to our governor and state leaders, the tide has turned to view nuclear as a path to the future of carbon-free energy generation, not something to phase out.
Energy Northwest and its subsidiaries use non-fossil fuel based methods to produce enough electricity to power the whole city of Seattle. And if the city relied just on Energy Northwest's power, its fuel mix would be cleaner than what it is now.
But we sometimes forget how much smarter those city folks in Seattle think they are, compared with the rest of the state. Let them give up our abundant, bargain-priced power and live their days by soy-based candlelight. They're ignorance is unfathomable and unfortunate. Our hope is that they'll do some of their own homework moving forward rather than relying on biased organizations with clear agendas against nuclear energy.

---
Editorial Board
Seattle Council Spoon-fed by Activists
Tri-City Herald, June 12, 2016
---
See what you can learn
learn more on topics covered in the film
see the video
read the script
learn the songs
discussion forum