---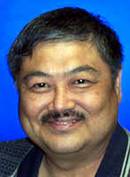 Recently Idaho Rivers United used this forum to encourage Idahoans to conserve what they suggested is our overused and overappropriated water. IRU seems to want Idahoans to think there isn't enough water to meet our future needs. And yet IRU continues to work toward sending 427,000 acre-feet or more of Idaho's water out-of-state for salmon flow augmentation.
Even now, IRU has joined other out-of-state groups to sue the federal government which would in force the state of Idaho, surface water users, and the Bureau of Reclamation to release water even though there are questions as to how effective flow augmentation really is for salmon.
What is happening to Idaho's water? May was wet and rainy, but right now Idaho is in its fifth consecutive year of drought. The last five years are the driest in recorded history. Reservoirs are at record lows and aquifers are stressed.
Ninety-five percent of our culinary, municipal, industrial and commercial water comes from ground water.
Think of Idaho's aquifers as a bank account. Overall ground water levels are affected by deposits and withdrawals. Water from precipitation or seepage from surface water like rivers or canals is a "deposit;" when water is discharged from springs or pumped, it is a "withdrawal." Lately there have been fewer deposits and more withdrawals and we are beginning to realize some negative effects.
The state of Idaho and its water users (whether they are surface, ground or spring water users) are working together to better manage our water supply. Idaho is not over-using its water resources, but it may have been under-managing its aquifers. A legislative interim committee is working with stakeholders across Idaho to review the health of our ground water supplies and identify solutions that will secure a plentiful supply for future needs. In this state, Idaho's water is its future.
Meanwhile, IRU has never shown any interest in Idaho's aquifers and continues its efforts to send 427,000 acre-feet or more out of state for salmon flow augmentation. Just think if the 427,000 acre-feet could have been used to make deposits in our aquifers how much better the state would have been. What does IRU care about more: managing a plentiful supply of water for our communities to use for drinking water, generating electricity, running our businesses, protecting resident fisheries and recreation? Or ensuring that plentiful supply of Idaho water is available "to flush" downstream? Should Idahoans conserve their water so IRU can send it out-of-state? If IRU truly cares about Idaho's water, shouldn't it work with the state and other water users to identify long-term solutions that will replenish our aquifers, protect our water supply, and secure our future including salmon recovery.
Salmon are important, but so are the people who live and work in Idaho.
---
Lynn Tominaga is executive director of the Idaho Ground Water Appropriators Inc.
Salmon Are Important, But So Are the People and Businesses of Idaho
The Idaho Statesman, June 8, 2004
---
See what you can learn
learn more on topics covered in the film
see the video
read the script
learn the songs
discussion forum