---
Idaho Power says it will purchase local solar energy at a price that's among the lowest on record
Initially, the company would pay $21.75 per megawatt-hour; less than 2.2 cents per kilowatt-hour.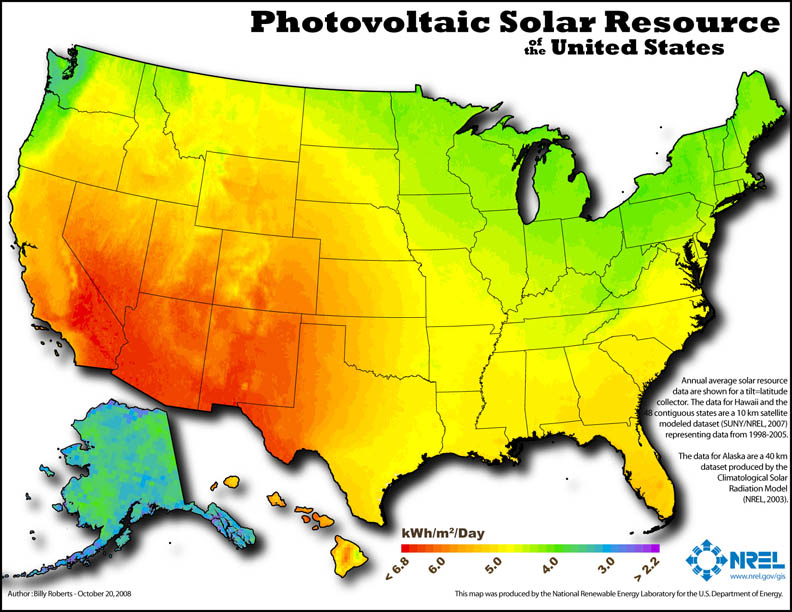 TWIN FALLS -- Idaho Power Co. says it will commit to providing clean energy to customers while weighing costs and reliability over the next 26 years.
On Tuesday, the company made two announcements that reflect that commitment and pave the way to Idaho Power to return to its carbon-free roots. First, the company has reached an agreement and will seek state approval to buy up to 120 megawatts of solar power from a solar project south of Twin Falls. The utility also says its long-term goal is to provide 100-percent clean energy by 2045.
That means that in 26 years, all of its energy will come from hydro, solar, geothermal, wind and biomass production sources. To meet that goal, Idaho Power is on a pathway away from coal and planning more investments into clean energy sources -- starting with the solar project near the Nevada border, scheduled to come online in 2022.
"We absolutely are doing this because we believe it is in the right interest of our customers and our company," Idaho Power President and CEO Darrel Anderson told the Times-News in a phone interview. "We are very fortunate to have the hydro base that we have."
Idaho Power's 17 hydroelectric plants already produce about half of the energy its nearly 560,000 customers require. That gives the company a great head start in moving toward its 100-percent clean energy goal, Anderson said.
"Our recently signed agreement with Jackpot Holdings moves us even closer," he said in a statement.
The 20-year agreement with Jackpot Holdings will be sent to the Idaho Public Utilities Commission for review. If the commission approves, Idaho Power says it will purchase local solar energy at a price that's among the lowest on record. Initially, the company would pay $21.75 per megawatt-hour; less than 2.2 cents per kilowatt-hour.
That price is about a third of what Idaho Power pays on average for projects contracted under the Public Utilities Regulatory Policies Act of 1978. Last year, Idaho Power paid an average of $60 per megawatt-hour for 1,100 megawatts of PURPA contracted power.
Anderson said the power from the 1,000-acre Jackpot Holdings project comes at a lower price in part because the developer can connect to a transmission line that Idaho Power has used for a coal-fired plant near Valmy, Nev. That plant is scheduled to be offline by 2025.
"Today's announcement reflects Idaho Power's commitment to resources that balance environmental stewardship with affordability and reliability," Anderson said in a statement. "This deal will provide energy that is not only clean, but is also at a cost that benefits our customers."
Idaho Power customers are increasingly interested in clean energy, Anderson said. But what many of the company's newer customers don't realize is that renewables are where Idaho Power started.
Refocusing on renewables
Idaho Power, headquartered in Boise, has been locally operated since 1916. Up until 1974, all of its energy was supplied by hydroelectric plants, Anderson said. At that time, the company began receiving power from the coal-fired Jim Bridger Power Plant in Point of Rocks, Wyo.
Today, Idaho Power is a part owner in three coal-fired plants -- but not for much longer. A coal-fired plant in Boardman, Ore., will shut down next year. The company has also reached an agreement to exit its North Valmy plant in phases and be out completely by 2025.
The company says the Jackpot Holdings solar energy will help replace the energy from that Nevada plant. Idaho Power's agreement also gives it the opportunity to buy the solar facility or obtain energy from a proposed expansion at a slightly higher price.
After 2025, all that would remain of the company's coal-fired generation is Idaho Power's third and largest coal-fired plant in Wyoming. Anderson believes that based on the life expectancy that plant, the company will be completely out of its coal-fired plants by the mid-2030s.
"It's been a journey," he said. "It kind of begins and ends with Bridger."
Idaho Power has been making efforts to reduce its carbon emissions since 2009. The company has nearly cut its carbon emissions intensity -- measured in pounds of carbon dioxide per megawatt-hour -- in half since 2005.
Idaho Power already buys a significant amount of energy generated by renewable resources -- about 20 percent of its energy portfolio. The company says it sells renewable energy credits attached to this energy to benefit the customer.
Idaho Gov. Brad Little lauded the company's steps to have no carbon-producing energy sources by 2045.
"This plan demonstrates Idaho Power's commitment to doing what's right for customers' pocketbooks and the environment," Little said in a statement. "It also shows innovation can improve our lives with solutions that are reasonably priced, responsible and delivered without government intrusion."
While no mandate forces the company to move toward renewable energy sources, Anderson said, it was something that Idaho Power will take on as it weighs customers' desires for affordability and reliability.
"Reliability and costs are the No. 1 and 2 things that are important to customers," said Adam Richins, vice president of customer operations and business development.
To achieve its "Clean Today, Cleaner Tomorrow" initiative, Idaho Power will continue its path away from coal by investing in grid upgrades and additional clean generation sources like wind and solar. Battery storage facilities are also expected to become a viable option.
"We think that continued price deductions in that technology will allow that to come into our portfolio down the road," Anderson said.
Meanwhile, Idaho Power still plans to construct a Boardman to Hemingway transmission line that will help Idaho draw on power from the Pacific Northwest during times of great demand during the summer. Washington and Oregon are already on a path to clean energy sources, and produce much renewable energy in the summer when Idaho needs it, Anderson said.
Boise Mayor David Bieter said Idaho Power's new goal aligns with a similar goal the city of Boise is developing. The Boise City Council is scheduled to have a hearing April 2 for adopting a goal of 100-percent citywide renewable electricity by 2040.
Idaho Power's "Clean Today, Cleaner Tomorrow" strategy will require strong partnerships with utilities, customers, local governments and regulators.
"This is an ambitious goal that illustrates Idaho Power's commitment to the future of the communities they serve," Bieter said in a statement. "It's exciting to think about what we might achieve together by working toward a common goal of 100 percent clean electricity."
Idaho Power serves nearly 560,000 customers throughout a 24,000-square-mile area in southern Idaho and eastern Oregon.
Related Pages:
California Will Require Solar Power for New Homes by Ivan Penn, New York Times, 5/9/18
Solar Power Growth Expected to Accelerate in 2016, Companies to Add 16 GW of New Panels by Avaneesh Pandey, International Business Times, 3/9/16

---
Heather Kennison
Idaho Power Proposes Contract with 120-Megawatt Solar Project South of Twin Falls
Twin Times-News, March 24, 2019
---
See what you can learn
learn more on topics covered in the film
see the video
read the script
learn the songs
discussion forum