---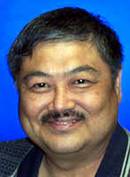 Based on its news coverage and previous editorials, The Statesman wants to be seen as concerned over the fate of rural Idaho, and concerned that growth is fairly paying its own way.
Unfortunately, the April 18 editorial, which calls for raising power rates on farmers, falls far short on both counts:
The editorial ignored the elephant in the room — the fact that urban growth hasn't been paying for itself, so Idaho Power must now ask existing customers to pay for hundreds of millions of dollars spent over the last decade to accommodate growth. This oversight is mystifying, since The Statesman is well aware that service providers such as Boise city sewer and the Ada County Highway District charge fees to offset the cost of new demands on services.

Homes, businesses and factories have been driving the need to build more power plants — not irrigators, who are consuming no more electricity today than 10 years ago. Supporting an increase in irrigation costs is equivalent to shifting those costs to a rural industry and small towns who are least able to afford it. Advocating such an action is equally mystifying, since The Statesman is aware of the economic difficulties facing rural Idaho and has called for assisting rural towns.
The Statesman wants the PUC to end the "subsidy" that farmers enjoy in their lower rates. Let's take a closer look at this position. First, Idaho Power's Hells Canyon Complex supplies most of the power used in the Boise area, and this complex would not have been built without Idaho irrigators. When Idaho Power built Hells Canyon, it couldn't justify building those dams just to meet winter peak. Idaho Power lobbied hard for farmers to develop vast tracts of land to use the inexpensive power and water that would be available. Boise residents enjoy some of the lowest power rates in the nation because Idaho irrigators stepped up to Idaho Power's offer. Over three decades, the approximately 700,000 acres developed would help Idaho become the one of the nation's leading producers of potatoes, sugar beets and small grains. Removing this "subsidy" would put 30 to 40 percent of that acreage out of production, based on current commodity prices.

When power rates soared several years ago, Idaho irrigators idled ground through the Idaho Irrigation Buy-Back program to ensure that urban consumers wouldn't be forced to pay even higher rates.

But now power is more expensive and there are competing uses. There's a growing urban customer class that needs power to heat homes and run air conditioners. These are people who moved to Idaho to enjoy the quality of life Idaho irrigators helped build. Idaho Power doesn't need agriculture as much anymore, so it can more readily turn its back on us.

Irrigators do contribute significantly to Idaho Power's summer load. But irrigation usage has not increased in 15 years and is not expected to increase over the next 10. Idaho's irrigators are willing to pay their fair share of costs, but should not be expected to bear the burden of past and future growth.

We urge Idaho Power and the Public Utilities Commission to initiate a true cost of service study over the next two years to determine how the costs of present and future generation and distribution will be allocated across Idaho Power's service territory. As for Idaho Power, we urge the company to overcome legal obstacles and make an effort to assess reasonable growth fees, so farmers and existing customers aren't stuck with the bill for growth. This is the true "subsidy," the one The Statesman should be examining.
---
Lynn Tominaga is executive director of the Idaho Irrigation Pumpers Association.
Idaho Power Shouldn't Soak Irrigators with the Cost of Growth
The Idaho Statesman, April 25, 2004
---
See what you can learn
learn more on topics covered in the film
see the video
read the script
learn the songs
discussion forum