---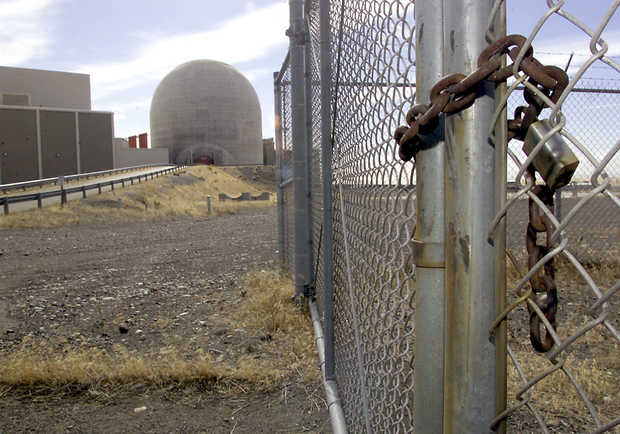 Nine of Washington's U.S. congressional leaders are encouraging Energy Secretary Steven Chu to locate a small modular nuclear reactor project in the Tri-Cities.
Rep. Doc Hastings, R-Wash., led the effort to get both of the state's U.S. senators and seven of its U.S. representatives to sign a letter sent to Chu this week. Washington Gov. Chris Gregoire sent a similar letter in late May.
The Department of Energy is considering proposals to award $450 million to support engineering, design certification and licensing for one or two small nuclear reactor designs over five years.
While the proposals are expected to come from firms developing the reactors, the Tri-City Development Council was scheduled Wednesday to present a proposal to DOE in Washington, D.C., on why the Tri-Cities should be considered for the initial use of one of the new reactors.
A small modular reactor could be used to supply the Hanford vitrification plant with the 70 megawatts of electrical power it will need when it starts treating radioactive waste left from the past production of weapons plutonium, according to TRIDEC. DOE's Pacific Northwest National Laboratory also could require nearly 30 megawatts of electricity by the end of the decade.
A small modular reactor in the Tri-Cities could help offset the loss of jobs as Hanford environmental cleanup progresses, according to the letter from the congressional delegation.
"Under current regulations, economic development consideration should be given to weapons complex communities experiencing a downturn in federal employment," the letter said.
The Tri-City area is home to the Northwest's only commercial nuclear power plant, Energy Northwest's Columbia Generating Station, but the Energy Northwest site was planned for two more full-scale reactors.
The infrastructure developed for those reactors could be used for the construction of new small modular reactors, the letter said. That could save $50 million, TRIDEC has said.
"The site is leased land located squarely within DOE's Hanford Site, which would also prove of benefit to the department in moving this new technology forward," the letter said.
If manufacturing the small modular reactors is DOE's ultimate goal, it should remember that Washington leads the nation in exports to the Pacific Rim, the letter said.
"Small modular reactors, once developed, become a very exportable product that can be of great benefit to China, Korea, Japan and to developing countries around the world," it said.
Small modular reactors that could produce 45 to 200 megawatts are being developed by several companies. They would be useable for small electric grids and locations that cannot support large reactors, offering utilities the flexibility to add more modules to scale up production if demand increases.
The letter also makes a case for developing small modular reactors in more than one region of the United States, saying that would promote a secure national energy independence.
The letter was signed by Sens. Patty Murray and Maria Cantwell, both D-Wash.; Hastings and fellow Republican Reps. Cathy McMorris Rodgers, Dave Reichert and Jaime Herrera Beutler; and Democratic Reps. Norm Dicks, Adam Smith and Rick Larsen.
---
Annette Cary
Lawmakers Push for Small Modular Nuclear Reactors in Tri-Cities
Tri-City Herald, June 21, 2012
---
See what you can learn
learn more on topics covered in the film
see the video
read the script
learn the songs
discussion forum