---


Source: Economic and Environmental Impact of the Columbia-Snake River Extended Lock Outage (page 59)
---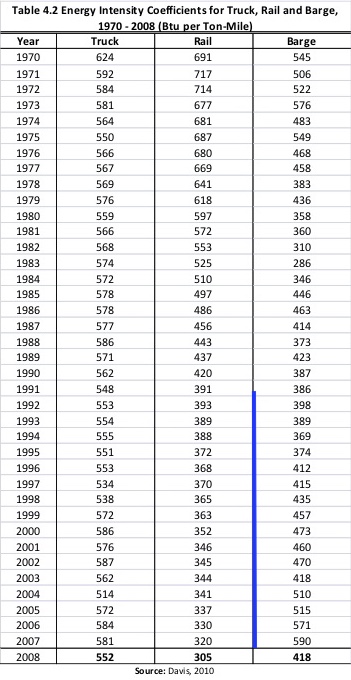 PORTLAND -- The Trump administration has signed off on a new operations plan for 14 dams in the Columbia River Basin that commits to improving fish passage and habitat, but does not call for breaching dams on the lower Snake River to protect endangered salmon and steelhead.
On Sept. 28, the U.S. Army Corps of Engineers, Bureau of Reclamation and Bonneville Power Administration signed a joint agreement for managing the Columbia River System, capping a long and litigious process that began in September 2016.
"We believe our decision carefully balances the region's needs for clean, reliable energy, supports the economic vitality of the communities that depend on the rivers, and includes durable actions that offset impacts on fish and wildlife affected by the Columbia River System," said John Hairston, acting Bonneville Power administrator.
Built between 1938 and 1976, the Columbia River System provides flood control, irrigation, electricity, navigation and recreation benefits across the Pacific Northwest. On average, the system generates 8,500 megawatts of power, enough for eight cities the size of Seattle.
Dam operators must also balance the needs and survival of native fish species protected under the Endangered Species Act.
A federal judge in Portland invalidated the previous Columbia River System plan in 2016 and ordered the agencies to issue a new environmental study considering more drastic measures to preserve salmon and steelhead runs throughout the basin.
U.S. District Judge Michael Simon said the study should evaluate removing Lower Granite, Little Goose, Lower Monumental and Ice Harbor dams on the lower Snake River in Washington state, which environmental groups argue is necessary for both Pacific salmon and orca recovery.
Earlier this year, the agencies rejected breaching the dams, finding it would raise electricity rates as well as transportation and production costs for farmers. They instead recommended an alternative increasing the amount of water spilled over dams to boost fish migration, rehabbing wetland and riparian habitat and modifying some fish passage structures.
That recommendation, or "preferred alternative," was ultimately adopted in the final Environmental Impact Statement and Record of Decision.
Kristin Meira, executive director of the Pacific Northwest Waterways Association, a trade group that represents ports and businesses that depend on river transportation, expressed satisfaction with the operations plan, which she said will move the region toward a more sustainable future.
"Salmon, orcas and other wildlife are threatened by climate change impacts on marine environments, just as humans are threatened by fire and drought," Meira said. "The clean power and efficient commerce provided by the system's hydroelectric dams and navigation locks are key to our region's ability to reduce our carbon footprint -- one of the most important steps in the fight against climate change."
Environmental groups, however, criticized the decision for not following through with dam removal.
Todd True, an attorney at Earthjustice, which brought the original lawsuit on behalf of conservation and fishing groups in conjunction with the Nez Perce Tribe and state of Oregon, said the new operations plan is not materially different from past plans struck down by the courts.
"To say we need a new approach, that we need leadership from our elected representatives, and that we need to find a solution that works for all of us is to state the obvious," True said. "And it is equally obvious that there is great urgency to do this -- for salmon, for orcas and for the future of our region."
Robb Krehbiel, representative for Northwest Programs at Defenders of Wildlife, said science is proven that the lower Snake River dams harm salmon by raising water temperatures to lethally high levels. Fewer salmon, in turn, harms orcas that depend on the fish as a source of food.
"We need governors and members of Congress to bring stakeholders together and determine a plan that saves salmon and orcas, honors our treaty obligations to tribes and supports struggling fishing communities," Krehbiel said.

---
George Plaven
Federal Agencies Sign Management Decision for Columbia River Dams <-- Listen at original site.
The Astorian, September 30, 2020
---
See what you can learn
learn more on topics covered in the film
see the video
read the script
learn the songs
discussion forum