---
With Western load growth flat, low natural gas prices and rising renewables, spot prices have fallen.
Combined with increasing operating and maintenance costs, that's put the agency in a precarious position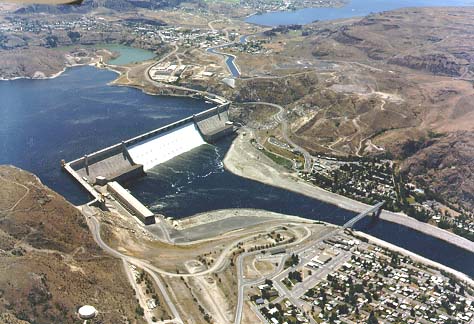 Bonneville Power Administration didn't have to go far in its search for badly needed new sales opportunities.
BPA, which sells power from 31 federal dams and owns and runs a 15,000-mile high-voltage transmission system that is the backbone of the region's grid, has struggled in a shifting energy market to keep rates low for its traditional public utility customers.
The agency has long sold surplus power into the market, but with Western load growth flat, low natural gas prices and rising renewables -- especially solar power from California -- spot prices have fallen. Combined with increasing operating and maintenance costs, that's put the agency in a precarious position, and looking for new ways to package a potentially valuable resource.
Investor-owned PGE, Oregon's largest electric utility, was sent in search of power last year when environmentalists, Oregon's ratepayer advocate and other stakeholders rebuffed the utility's plan for new natural gas generation to replace the power it will lose when its Boardman coal plant shuts down in 2021.
"These agreements are a great opportunity for us to collaborate with BPA to achieve shared goals in the region," Maria Pope, PGE's president and CEO, said. "This benefits all parties, making the most of available clean, Northwest hydropower to serve PGE customers here in Oregon."
Ratepayer advocates and environmentalists cheered the deal.
"Instead of building new carbon-emitting resources, PGE is able to take advantage of existing clean hydropower, and BPA is able to lock in a future sale to help strengthen its financial health," Wendy Gerlitz, NW Energy Coalition's policy director, said. "This deal is a win-win for the Northwest."
Two-hundred megawatts, BPA said, is "enough electricity to power approximately 160,000 Northwest homes" at any given moment. While emissions-free, power from the region's big dams doesn't count toward PGE's renewable energy requirements, but the utility is separately preparing a solicitation for qualifying new renewables.
The federal agency, headquartered in Portland, on Wednesday announced two five-year contracts with Portland General Electric to provide the utility up to 200 megawatts of surplus emissions-free power beginning in 2021.
Agency says it's "capturing the additional value of the low carbon, flexible federal resources" it markets.
"These contracts are an example of how BPA is working toward greater cost competitiveness and capturing the additional value of the low carbon, flexible federal resources by strengthening partnerships with regional utilities as we collectively adapt to the rapidly changing energy environment," Suzanne Cooper, BPA's vice president of bulk marketing, said in a statement.
The price for the power was not disclosed.

---
Pete Danko
BPA, Seeking New Revenue, to Sell Surplus Hydropower to PGE
Portland Business Journal, March 7, 2018
---
See what you can learn
learn more on topics covered in the film
see the video
read the script
learn the songs
discussion forum