---
New EIS follows court ruling on salmon recovery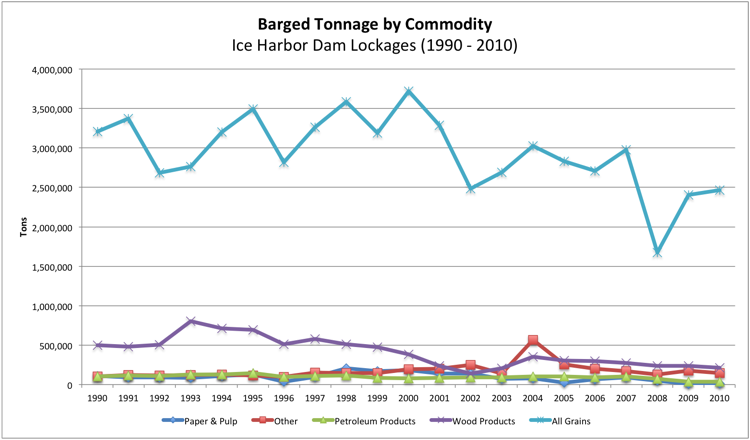 After two decades and five failed attempts to write a legally acceptable plan to keep Idaho's endangered salmon from going extinct, the federal government has announced a fall meeting schedule to gather public input about how to manage 14 dams in the Columbia Basin.
The schedule, published Friday in the Federal Register, announces 15 meetings throughout the Northwest that start Oct. 24 and run through Dec. 13. The schedule includes a Nov. 29 meeting in Boise.
On its website, the Army Corps of Engineers said the public scoping period will provide anyone who is interested an opportunity to help the agencies identify issues and concerns that should be analyzed in a new environmental impact statement.
"This is a once-in-a-generation opportunity for the people of the Pacific Northwest to speak with one voice on behalf of free-flowing rivers and abundant salmon," said Tom Stuart, a board member with the nonprofit conservation group Idaho Rivers United.
The three-month process is being undertaken by the U.S. Army Corps of Engineers, NOAA Fisheries and the Bonneville Power Administration. It is the result of a May 4 federal court ruling won by a coalition of conservation organizations. In that ruling, federal District Judge Michael Simon lambasted the federal government for failing to show that its dams on the Columbia and Snake rivers aren't driving endangered salmon and steelhead further toward extinction. It was the fifth consecutive time in 25 years that a federal judge has overturned a salmon plan; Simon was the third judge to do so.
Simon, however, went further than his predecessors and required that the federal government write an EIS that considers an array of options. Simon wrote that he doubted such a document could be written without thoroughly considering lower Snake River dam removal.
In his ruling, Simon ordered the federal agencies to draft a new biological opinion that complies with the National Environmental Policy Act no later than March 1, 2018. However, in early summer, the agencies sought an extension to 2021. The conservation groups offered a compromise of three years, but Simon granted the agencies' request.
"Five more years of salmon slaughter because of unnecessary dams is unconscionable," Stuart said.
Greg Stahl, communications and research director for Idaho Rivers United, said the conservation groups' job during the scoping process for a new EIS will be to ensure that the government considers the full range of alternatives and issues relevant to salmon recovery.
"Commerce on the river has all but vanished since [the current EIS was approved in 2002], the salmon are no better off and more alternative power has come on line," he said. "The dams are less relevant now than they've ever been and they're costing more because they're older."
Lana Weber, community engagement associate for the nonprofit Idaho Conservation League, said public turnout and participation in the process is vital.
"We are looking to the conservation community, fishing and outdoor businesses to play a role in stepping up and building a voice in the right direction for Idaho's salmon," she said.
Written comments can be mailed to U.S. Army Corps of Engineers, Attn: CRSO EIS, Box 2870, Portland, OR 97208-2870. Emailed comments should be sent to comment@crso.info.
---
Greg Moore
Feds Seek Comments on Dam Management
Idaho Mountain Express, October 5, 2016
---
See what you can learn
learn more on topics covered in the film
see the video
read the script
learn the songs
discussion forum