---
Bussanich stated that higher water temperatures and low water-levels are stressing the migrating sockeye salmon.
Through July 27, 368 sockeye were counted at Lower Granite Dam.
But the tribal alliance says only 5,000 to 15,000 sockeye have so far made it to Osoyoos Lake.
Record-high temperatures over the last couple of months have caused the deaths of almost 250,000 sockeye salmon in their annual trip up the Columbia River this year. And get this, only 25% of sockeye passing through the Bonneville Dam are making it to Ice Harbor Dam.
"Right now it's grim for adult sockeye", said Russ Kiefer of the Idaho Department of Fish and Game. As they linger in the warm water and concentrate themselves in smaller areas in search of cool water, they are more susceptible to the pathogens that grow in warmer waters and spell their demise, explains U.S. Fish and Wildlife Service's spokesperson Don Campton.
Sockeye salmon lies dead on the bed of the Little White Salmon River, where it swam to escape the heat in the Colombia River. But this year as many as 80 percent of those fish could die, said Ritchie Graves of the National Oceanic and Atmospheric Administration. Management teams are releasing cooler water from the deep reservoirs that dot the Columbia in an effort to keep water temperatures below 70 degrees.
"There's no doubt on the part of our climatologists that say that these are the kinds of conditions that we will see in the future," Scott told ThinkProgress.
The run in 1991 was listed as endangered under the Endangered Species Act, kicking off a hatchery program that at first had only a handful of returning fish to propagate the species.
To help aid in their conservation, Oregon and Washington officials have both agreed to place a ban on commercial and recreational fishing indefinitely.
Related Pages:
Sockeye Arrives at Stanley Despite Warm Water by Associated Press, Teton Valley News, 7/29/15
Salmon Dying by the Thousands in Hot U.S. Rivers by Ted Ranosa, Tech Times, 7/29/15
First Sockeye of Year Returns to Redfish Creek Despite Hot Rivers by Rocky Barker, Spokesman-Reivew, 7/28/15
Why Are Thousands of Migratory Salmon Dying Before They Can Spawn? by Courtney Sherwood, Christian Science Monitor, 7/27/15
Biologists Bring Sockeye into Idaho on Trucks to Get Them Out of Hot Water by Rocky Barker, Spokesman-Reivew, 7/17/15
Sockeye Salmon Suffer Infections in Warm Columbia River System by Rich Landers, Spokesman-Review, 7/17/15
Half of Columbia River Sockeye Salmon Dying Due to Hot Water by Associated Press, The Oregonian, 7/18/15
---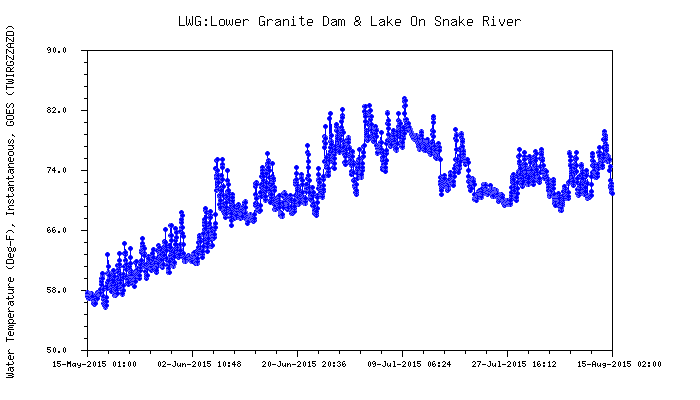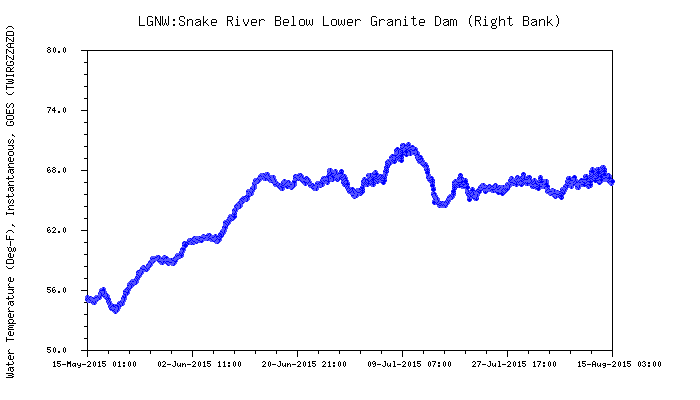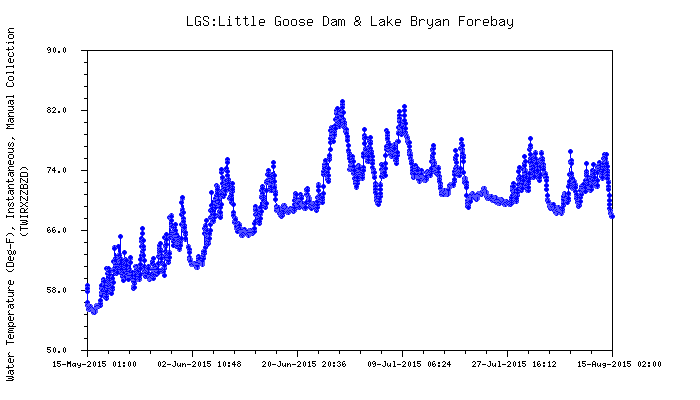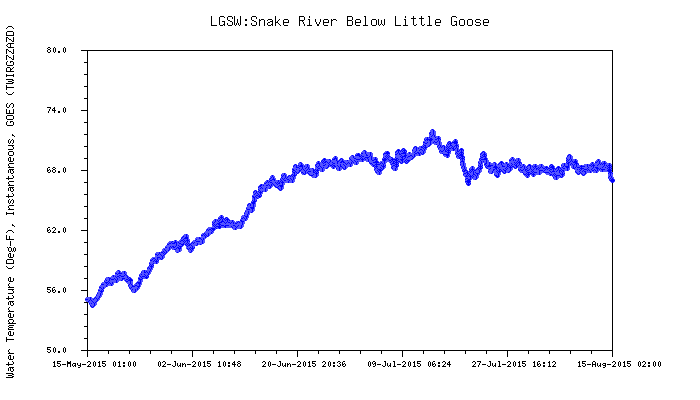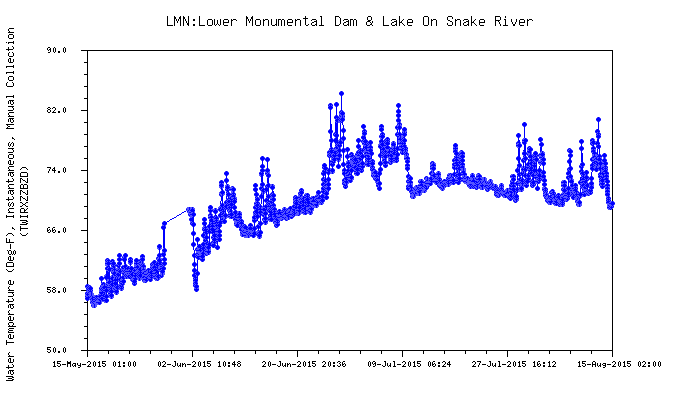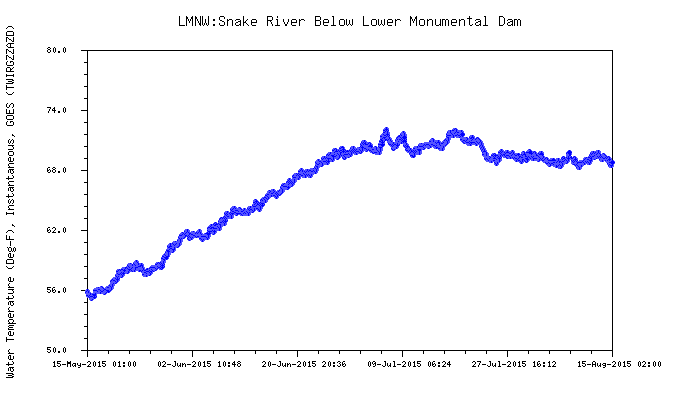 ---
---
---
---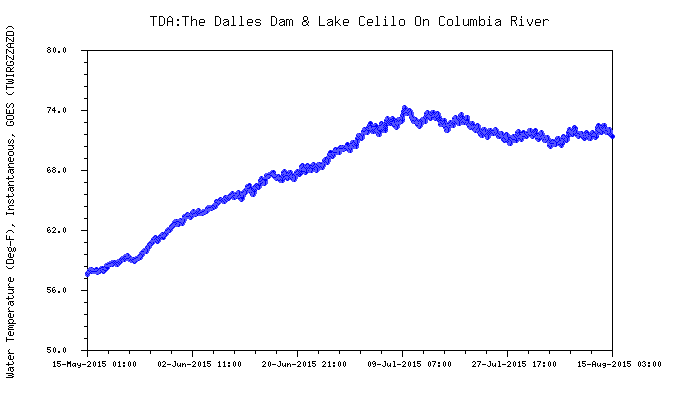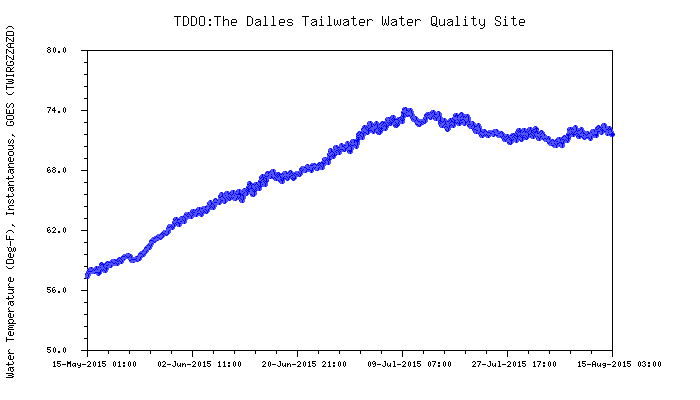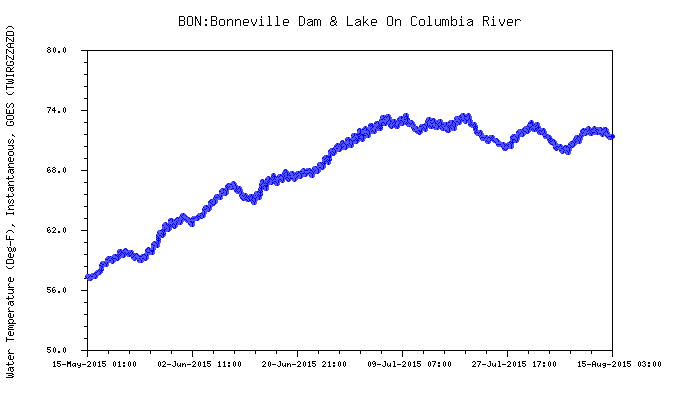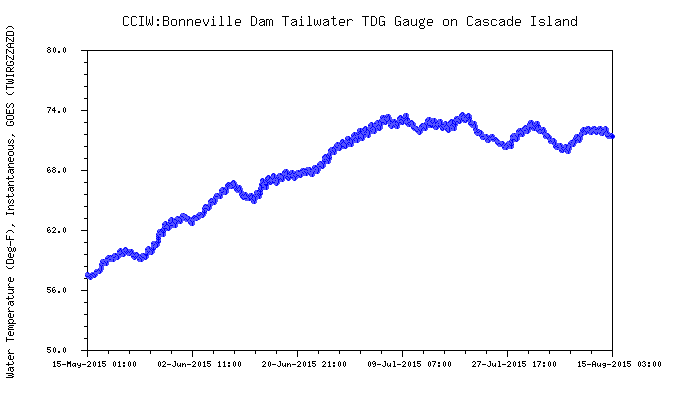 ---
Staff
First Sockeye Arrives at Redfish Lake
iFree Press, August 1, 2015
---
See what you can learn
learn more on topics covered in the film
see the video
read the script
learn the songs
discussion forum