---
A new bill could bring $40 million a year to monitor, clean up pollution in the Columbia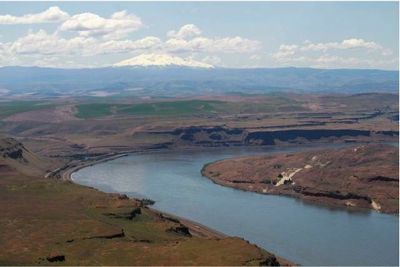 PORTLAND -- The Columbia River is tainted by old and newly emerging forms of pollution, monitoring is sporadic, and new roads and rooftops continue to infringe on the river's natural ecology, according to a new assessment.
When it comes to who's responsible, the Columbia falls between the cracks.
No single state or jurisdiction is responsible for monitoring water quality in the 1,200-mile-long river, much less do anything about it. U.S. Rep. David Wu, D-Ore., on Friday told a gathering of regulators, industry representatives and environmental activists that he is co-sponsoring a new bill that could fill the gap.
The Columbia River Restoration Act could provide as much as $40 million a year to monitor pollution and clean it up.
"It is critical to both our quality of life and our commerce," Wu said.
Afterward, Wu said monitoring toxic pollution in a river as massive as the Columbia requires a sustained effort over time. As it stands, the bistate Lower Columbia River Estuary Partnership is relying on three years of water sampling that ended in 2007.
"You don't want these efforts to come and go," Wu said.
Oregon Gov. Ted Kulongoski acknowledges his state's contribution to the problem. Measurements of toxic pollution downstream of Bonneville Dam revealed an uptick at the confluence of the Willamette River across from Vancouver.
"You start seeing some strange things," he said in an interview during a break in Friday's event at the Red Lion Inn at Jantzen Beach. "It's a reflection of a lot of material coming down the Willamette into the Columbia."
Yet, today's pollution flows into the river from myriad "nonpoint" sources that are tough to control.
Kulongoski noted that former Oregon Gov. Tom McCall earned a reputation as an environmental steward by focusing attention on pollution in the Willamette more than three decades ago. At the time, the sight of Ohio's oil-covered Cuyahoga River bursting into flame galvanized Congress to pass the Clean Water Act.
"You could find all the mills that had a pipe running right out to a river," Kulongoski said.
These days, he said, improving river health requires sacrifices by broader segments of society: curtailing agricultural pesticides, for example, or diverting water away from dam turbines to provide safer passage for ocean-bound juvenile salmon.
"Wild fish are basically the canary in the coal mine for rivers," Kulongoski said.
Oregon has pressed federal authorities to do more to protect salmon migrating through dams in the Columbia River basin. Washington, by contrast, supports the federal government's current dam-management plan.
Kulongoski differs with Gov. Chris Gregoire, a fellow Democrat.
"It isn't rocket science," he said. "If you're not pushing water through the turbines, the costs go up."
Washington enjoys a greater benefit from the Bonneville Power Administration's preference to sell low-cost power to public utilities. Public utilities provide about 80 percent of Washington's energy load, Kulongoski said, while Oregon relies almost as heavily on privately owned utilities that don't have first dibs on low-cost federal hydropower.
U.S. District Judge James Redden has refereed the dispute.
In a telephone interview last year, Gregoire said the only way to ultimately recover wild salmon is through regional consensus.
"Let there be no mistake: We're partners, and this is about the fish at the end of the day," she said. "Once Judge Redden rules, I think we're going to be in the same place together."
Kulongoski was asked about Gregoire's assessment on Friday.
"Depends on what Judge Redden says," he said.
---
Erik Robinson
River of Hope
The Columbian, June 4, 2010
---
See what you can learn
learn more on topics covered in the film
see the video
read the script
learn the songs
discussion forum