---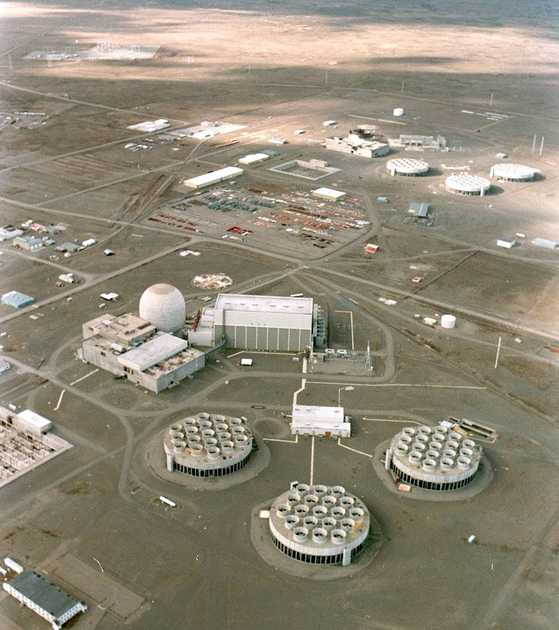 Energy Northwest is considering preparing an area of about 65 acres near Richland for solar power production.
The move would take advantage of unused land with infrastructure already in place and prepare for a possible future interest in solar-produced power as requirements of the Energy Independence Act increase.
Energy Northwest has sites for two nuclear power reactors where some construction was done on leased land at Hanford near Richland. Only the Columbia Generating Station was built and is providing nuclear power.
Site 4, which likely will be considered initially, has electrical distribution, fencing, roads and a flat area used as a lay-down area for construction, and the area has been maintained.
"Basically we already have a site," said Ted Beatty, Energy Northwest acting vice president of energy business services. Now it's a matter of coming up with a business plan around it, he said.
Energy Northwest is looking at spending about $200,000 to prepare for possible future solar use there. That would include getting permits, arranging for a connection with the Bonneville Power Administration to get power on the grid, doing geotechnical work and studying the potential for solar power production at the site.
Although the Mid-Columbia is among the best areas in Washington for solar power production, sites farther south in the United States have longer days.
"It is an early stage, but I think we need to have the site ready if someone comes forth and wants solar," Beatty said.
Most energy production projects take years to build. But with a site prepared, construction for solar production could be completed and the station operating within a year, Beatty said. Having the site prepared in advance would save about two years.
The Energy Independence Act, the result of Initiative 937 passed in 2006, today requires utilities with more than 25,000 customers to buy at least 3 percent of its electricity from qualified renewable sources, such as wind and solar. That increases to 9 percent in 2016 and 15 percent in 2020.
Energy Northwest is preparing for that increase in demand for wind or solar it expects starting in 2016.
High prices for solar power compared to power from other sources has limited demand, but prices for solar panels and construction have come down about 25 percent in recent years, Beatty said. If that trend continues to move the price closer to that of wind production, there could be more interest in solar-produced power as Energy Independence Act requirements increase, he said.
In addition, the size of the solar project could make it attractive to utilities, he said. The law allows utilities to get double credit for purchases from renewable projects that produce less than 5 megawatts.
Energy Northwest is proposing preparing one or possibly two sites for solar production projects of just under 5 megawatts. In comparison, Energy Northwest's nuclear plant generates 1,170 megawatts, which is nearly 10 percent of the power generated in Washington.
About 10 years ago, Energy Northwest started the White Bluffs Solar Station, which has demonstrated solar production at a much smaller scale than what is proposed now. The possible solar project would be about 100 times bigger than White Bluffs.
---
Annette Cary
Energy Northwest Mulls Using Richland Land for Solar Power
Tri-City Herald, October 22, 2012
---
See what you can learn
learn more on topics covered in the film
see the video
read the script
learn the songs
discussion forum