---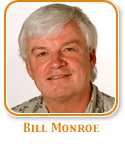 A fter the expulsion of the program's all-time leading moneymaker late last season, it's been a mellow year for the nation's only bounty on fish.
The catch of salmon-loving northern pikeminnows from the Columbia and lower Snake rivers is about average, with few enforcement problems.
"It's been really quiet," said Eric Winther, biological project leader for the Washington Department of Fish and Wildlife of the Northern Pikeminnow Sport Reward Fishery. "Washington officers cited one angler for using two rods, but that's about it."
Sport rewards -- a window-dressing synonym for the less-glamorous "bounties" -- are paid for northern pikeminnows because they eat baby salmon and steelhead and proliferate in the Columbia system's unnatural reservoirs. There were far fewer pikeminnows in the pre-dam days of swift, cold currents.
Anglers get $4 for every nine-inch or larger pikeminnow (formerly called squawfish) they turn in, up to 100. The ante jumps to $5 apiece between 101 and 400, and $6 apiece for each fish after that.
Dedicated souls with time on their hands make good money, paying for everything from new boats to college tuition.
But you can't break the law, even for scrap fish.
Late in the 2002 season, program officials expelled Roy Kendall of Ellensburg, Wash., after catching him bending the program's rules.
Kendall, who has been paid $143,436 in bounties since he started fishing in 1997, can never participate again.
His payments in 2000 were $45,534, more than twice any other person's previous total payments since the bounty program began in 1991. Kendall also was paid $15,461 in 1997, $74 in 1998, $6,638 in 1999 and $35,157 in 2001. His earnings in 2002 at the time of his expulsion were $40,572.
Details of the case are sketchy.
It was an administrative, not criminal, expulsion, according to Russell Porter, field programs administrator for the Gladstone-based Pacific States Marine Fisheries Commission. Porter oversees the $2.8 million annual program with money from the Bonneville Power Administration.
Porter wouldn't detail results of an investigation other than confirming Kendall was expelled for not registering before fishing.
Program rules require anglers to self-register at an established pikeminnow check station before they go fishing. When they return, their fish are counted and they are given written vouchers. The angler mails in the vouchers and checks are issued.
Pre-registration discourages anglers from cashing in on pikeminnows well outside the legal fishing zones, which are the Columbia and lower Snake rivers and 400 feet into direct tributaries.
"We've had people sign in five minutes before the check station operator arrived, drive around and then show up with their catches," Winther said. "You're supposed to be checked in while you fish."
Numerous anglers have been expelled for breaking the registration rules, but Kendall was by far the most visible.
Enforcement is a relatively low priority among law officers and courts in both states, Winther said. "It's a big deal to us in the program, but in overall society it doesn't rank as high."
Many anglers -- like the one cited this year for fishing with two rods -- wonder why fishing laws can't be set aside for pikeminnow angling.
But Winther correctly points out, the potential abuses outweigh any benefits. Oregon and Washington fishing laws protect abundant sport fish species in both rivers. Trying to pick out pikeminnow anglers from all the others is an enforcement nightmare.
And besides, the program seems to be working well.
Winther said from the 87,253 pikeminnows turned in by Monday, 175 coded wire tags from baby salmon were removed from stomachs. Extrapolated across the percentage of tags injected into the salmon at hatcheries and wild fish, that's a significant savings to all salmon.
"We can tell which hatchery the salmon was from before it was eaten and where it was eaten by the pikeminnow that was turned in," he said. "In some cases, they came an awful long way to end up in the belly of a pikeminnow."
And a high number of tagged pikeminnows have been turned in this year.
Before the season begins, biologists catch, tag and release hundreds of pikeminnows along both rivers. Anglers who catch tagged pikeminnows get extra money.
Biologists like to see them caught, Winther said, because it means anglers are fishing where they should be to do the most good for salmon and steelhead.
---
Bill Monroe
Quiet Year on Pikeminnow Front
The Oregonian, July 13, 2003
---
See what you can learn
learn more on topics covered in the film
see the video
read the script
learn the songs
discussion forum