---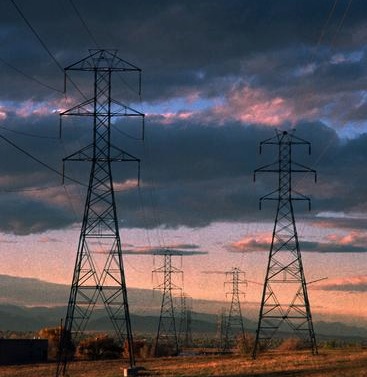 In the constant juggling act that is the Northwest power grid, utility managers always watch two basic factors: energy supply and energy demand. The two must be equal at all times.
Sounds simple, right?
Not quite. This year, local and regional utilities have gone to extreme measures to keep things in balance.
"We've had a tremendous amount of supply mixed with low demand," said Mike Hansen, a Bonneville Power Administration spokesman.
The unusually unbalanced conditions have dropped market energy prices far below normal levels, according to Hansen -- a trend that's continued into this summer. That prompted Clark Public Utilities to shut down its River Road power Generating Plant for an unprecedented period of nearly seven months, said power manager Lynn Latendresse. Basically, it was cheaper for Clark Public Utilities to purchase power from outside the system than produce the energy itself, she said.
It's not unusual for Clark Public Utilities to shut down the River Road facility at times throughout the year. But it has never done so as early as January, and never for this long, Latendresse said. River Road just came back online Aug. 1, she said.
"This year has been highly unusual," Latendresse said.
The net impact for ratepayers is essentially a wash, according to Latendresse. Lower energy prices push Clark Public Utilities' costs down, but they also push down revenues from the electricity it sells to other systems, she said.
High water on the Columbia River has provided abundant fuel for the region's hydroelectric dams since last winter. Meanwhile, an ever-growing collection of wind farms -- mostly in the Columbia River Gorge -- continue to pump more energy into the system when they're spinning. The region's wind farms are now capable of producing more than 3,500 megawatts of energy combined, almost double their capacity just two years ago.
On the demand side, the down economy has kept energy usage lower than usual, Hansen said. Hot summer days typically mean a spike in energy usage as people reach for the air conditioner dial, but not this year. A mild summer -- Vancouver reached its first 90-degree day of 2011 only on Saturday -- has also tempered energy use.
The result: The BPA had more energy than it knew what to do with. Producing too much would damage the grid. So, after spilling as much water as it could over the dams, and dialing down thermal energy production, BPA took the much-publicized -- and much-disputed -- step of forcing wind farms to stop producing energy at certain hours starting last spring. That practice continued into early July, Hansen said.
With river levels subsiding and temperatures rising, conditions are settling into a more typical pattern for the season. But they're not normal yet.
"This is actually one of the more unusual summers that we've had in a long, long time," Hansen said. He later added:
"We look forward to getting back to normal conditions."
---
Eric Florip
Balance of Power Kept from Tilting
The Columbian, August 21, 2011
---
See what you can learn
learn more on topics covered in the film
see the video
read the script
learn the songs
discussion forum