---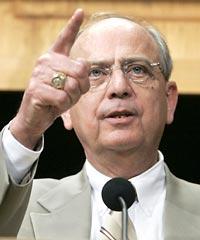 We all agree that our economy is not recovering fast enough and that families continue to struggle to pay the bills. In addition to high unemployment and economic uncertainty, residents in the Northwest are seeing high gas prices and rising power costs.
An integral part of the Northwest economy and heritage is salmon. This year, the region will again experience record or near-record salmon returns. As Northwest residents spend close to one billion dollars each year to protect salmon, it seems that federal agencies continue to issue questionable regulations that impact people but fail to address the real threat. Whether regulating private docks along the Columbia River, blocking marinas in Chelan, creating a multi-agency ocean bureaucracy to regulate rivers that flow to the Pacific Ocean, defending against efforts to tear down federal dams, or imposing extreme regulations on agriculture that are not supported by science, it is clear that the federal government needs a reality check when it comes to saving salmon. All efforts to increase the salmon population should be required to first pass the straight face test and ensure that the most beneficial Northwest investments available are employed to protect salmon, rather than impose new burdens on Washingtonians that do little for salmon.
One of my primary objectives as Chairman of the House Natural Resources Committee, and as a resident of the Northwest is to focus funding on local salmon recovery projects that will truly address the problem -- and not on other pet projects that just add more cost to taxpayers, and create more federal bureaucracy. Making sure that these efforts are not in vain means using the best data and science we have available. Unfortunately, new salmon-related regulations based on faulty science have led to wasteful spilling of water through federal dams, one thousand foot buffers that would block farming and grower operations, and eliminate controls of invasive weeds and mosquitoes. These rules only worsen our general economy and add to high unemployment and high energy costs.
While there has been no shortage of burdensome regulations, it is unfortunate that little has been done to address the most pressing threats to salmon. Specifically, a federal judge in Portland recently issued yet another order that legislates from the bench by ordering federal agencies to consider dam removal and spend even more federal money on questionable measures. Dam removal is an extreme action that would be devastating to the Pacific Northwest's economy and is not proven to increase fish populations. Another troubling threat is shown in a recent federal study that concluded that in the Tri-Cities area, up to 15 percent of young salmon are being consumed by cormorant birds. To address this, I recently signed onto legislation that allows individual states to control bird populations that pose threats to salmon population. Although this is one positive approach, extreme environmental groups continue their agenda to tear out our dams and spend more on lawsuits rather than save salmon populations.
Another step in the right direction is protecting salmon from predatory sea lions. Currently, non-native sea lions make their way up the Columbia River, camp out at Bonneville Dam and gorge themselves on endangered fish. The Army Corps of Engineers estimates that last year nearly 6,000 endangered fish were consumed by sea lions. Despite efforts by federal, state and tribal officials to discourage sea lion predation through aggressive non-lethal hazing, these sea lions are increasing in numbers and appear to be more brazen each year. That is why the House Natural Resources Committee recently passed the Endangered Salmon Predation Act -- a bill I authored that allows for the issuance of state and tribal permits to lethally remove increasing predatory, non-Endangered Species Act listed sea lions that consume thousands of endangered salmon and other fish species in the Columbia River and their tributaries. This legislation recently passed with bipartisan support and is waiting for action by the Senate.
It is time to re-evaluate the federal government's priorities in using taxpayer and ratepayer dollars to protect Northwest fish. Bad science, costly dam removal measures, questionable regulations, and more federal spending are not the remedy to recovering salmon populations -- reasonable, local salmon approaches that take into account residents and their pocket books are the only way forward.
---
Congressman Doc Hastings
Protecting Northwest Investments
Weekly Message from Doc, October 14, 2011
---
See what you can learn
learn more on topics covered in the film
see the video
read the script
learn the songs
discussion forum