---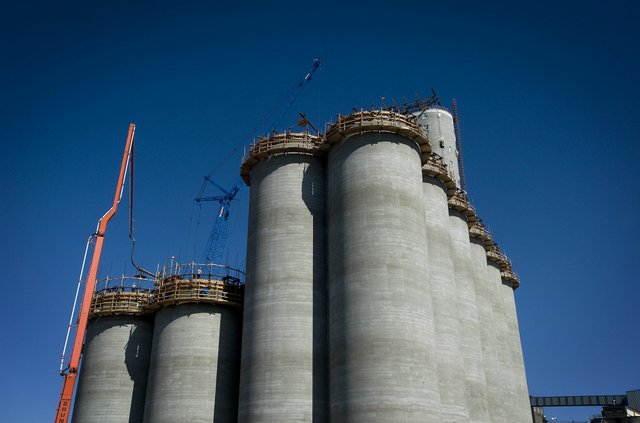 PORTLAND, ORE. -- Longshoremen locked out of their jobs at a Pacific Northwest grain terminal protested for a second day Thursday, but there was no one there yet to cross their picket line.
United Grain Corp. had enough management personnel on hand to start loading an export ship without the replacement workers who have been on standby for months.
"That's one of the differences in the implemented contract is, we don't need as many employees to load ships as required under the old contract," said Pat McCormick, a spokesman for the Pacific Northwest Grain Handlers Association.
United Grain, located at the Port of Vancouver, Wash., has the largest storage capacity of any West Coast grain-export facility. It generally employs eight to 20 workers per shift, and there are two shifts per day. McCormick said the replacement workers will be used, when needed.
United Grain, part of the Japanese conglomerate Mitsui & Co., announced the lockout Wednesday. The company said it took the action because it learned this week that a union leader had sabotaged its equipment Dec. 22, shortly before contract talks between the International Longshore & Warehouse Union and three grain-shipping corporations were declared at an impasse and the firms implemented the terms of their final offer.
The ILWU, whose members have spent two months working under contract language it overwhelmingly rejected, said the company has shown no evidence to support its allegation of sabotage.
"If Mitsui-United Grain had legitimate concerns about safety or equipment, or especially the conduct of an employee, they would have come to us at the bargaining table," said Rich Austin Jr., the Seattle-based co-negotiating chairman for the union. "Instead, this corporation has chosen to lock out its entire workforce - a blatant example of guilt by association, and a violation of U.S. labor law."
More than a quarter of all U.S. grain exports move through nine grain terminals on the Willamette River and Puget Sound. The contract dispute initially involved six terminals that operate under a single collective bargaining agreement with the ILWU: United Grain, based in Vancouver; Columbia Grain, based in Portland; Louis Dreyfus Commodities, which has grain elevators in Portland and Seattle; and Temco, which has elevators in Portland and Tacoma, Wash.
Columbia Grain and LD Commodities said they have no plans to join the lockout.
The U.S.-owned Temco broke from the alliance in early December and negotiated separately with the union. They announced a five-year agreement Wednesday.
Leal Sundet, an ILWU coast committeeman, has asked United Grain, Columbia Grain and LD Commodities to restart contract talks. In a letter to those companies, he wrote that the Temco deal "signifies the union's commitment to reaching a deal that maintains American industry standards and working conditions while addressing the concerns that elevator operators bring to the table."
Sundet's letter offered five bargaining dates between March 6 and March 13. The shippers, however, are unlikely to go back to the bargaining table anytime soon. The last contract expired Sept. 30, and the sides made little progress on a deal. The sticking points were workplace rules and management rights - not money.
"I'd be curious to know what they'd like to negotiate about," McCormick said.
---
Steven DuBois, Associated Press
2nd Day of Picketing at Port of Vancouver, Washington
Bellingham Herald, February 28, 2013
---
See what you can learn
learn more on topics covered in the film
see the video
read the script
learn the songs
discussion forum