---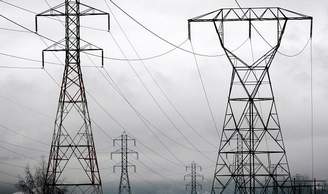 Peak Reliability shook the West on Wednesday, saying it will wind down its role as a reliability coordinator (RC) and withdraw from an effort to develop a regional electricity market competing with CAISO.
The Vancouver, Wash.-based company said it expects to shut its doors as early as Dec. 31, 2019, after transitioning its customers to other RCs. It was feedback from those customers commenting on Peak's budget discussions that prompted the move to cease operations, according to CEO Marie Jordan.
"At this point, we've received overwhelming feedback from a supermajority of our funders that there's more support for the wind-down budget scenario and the wind-down of Peak," Jordan said during a call to announce the decision.
Jordan said it was in the best interest of reliability "that we respond sooner than later and begin planning now for that orderly transition from Peak as the RC."
"I have therefore engaged executive leadership within the interconnection to begin discussions on what an orderly transition for Peak would look like in a wind-down scenario," she said.
Jordan noted that funder support for an alternative budget scenario outlining a slimmed-down "transitional" RC was "almost non-existent at this time." The transitional RC plan Peak floated in May would have cut executive jobs, reduced the size of the board of directors and eliminated some administrative processes in an effort to keep the organization afloat past 2019. (See Peak Details Vision for 'Transitional RC.) It would have reduced Peak's funding requirement from $48 million this year to $28.7 million if all current funders but CAISO stayed on board. By comparison, CAISO last month said it estimated it would budget just $18.5 million to provide RC services to the entire Western Interconnection. (See CAISO Puts $18.5 million Price Tag on RC Services.)
By Wednesday, only two of Peak's 52 funders had submitted letters of intent (LOIs) indicating their support for the transitional proposal. Still, Peak said it will continue to accept funder comments on the transitional RC draft funding amount until July 30 and post its proposed budget and "strategic direction" Aug. 6, as scheduled.
Picking up the Pieces
Peak's decision marks a rapid turnabout for an organization that just months ago was pushing ahead with plans to develop a "marketplace built by and for the West" in partnership with PJM subsidiary PJM Connext. (See Peak, PJM Pitch "Marketplace for the West.)
Jordan said Peak would be ending its relationship with PJM "to prevent the wind-down of Peak from creating an unnecessary distraction to the PJM Connext initiative, which has over the past several months gained traction among the Western entities."
While that effort may be hobbled by the absence of Peak, PJM said in a statement that it will "continue conversations" with potential participants to develop a "member-owned market for the West."
"While some revision of the business plan will be required to describe how the business will be organized in the absence of Peak, the fundamental nature of the proposition and its value remain unchanged," the RTO said.
Peak's fall could spell opportunity for yet another RC service provider looking to expand into the West.
"Peak's announcement comes at a time when SPP is devoting significant effort to developing plans to provide unparalleled reliability coordinator services in the West," SPP COO Carl Monroe told RTO Insider. "We are appreciative for Peak's commitment to ensure an orderly transition of RC services to other providers, and hope their customers and others see this as an opportunity to partner with SPP as we bring new levels of value and reliability to the Western Interconnection, just as we have done in the Eastern Interconnection since 1941."
During Wednesday's call, Jordan said she saw the potential for an RC competitor to CAISO.
"I think it would be foolish of me to assume that there's just one option," she said. "It's my personal belief [that] there is room for more than one RC in the Western Interconnection."
Failed Gamble?
In some ways, Peak may have been undone by its own ambitions. Within weeks of the company's announcement that it planned to develop market services in conjunction with PJM -- putting it in direct conflict with CAISO's regionalization aspirations -- CAISO declared that it was "reluctantly" leaving Peak to itself become an RC. It said it could provide RC services "at significantly reduced costs."
In April, shortly after Peak and PJM entered the "commitment phase" of their proposed market effort and issued an abstract of their business plan, CAISO divulged that most of the Western Interconnection had signed nonbinding LOIs for its RC services after it proposed to charge rates dramatically undercutting Peak's. By early May, Peak's vulnerability had become more apparent when it issued the transitional RC plan, what looked like a last-ditch effort to stem the loss of most its funding base.
In June 2017, Jordan testified along with Monroe before the Colorado Public Utilities Commission to keep Mountain West Transmission Group from defecting to SPP for RC services. (See SPP, Peak Reliability Pitch RC Services for Mountain West.)
"A single RC has been a very important piece of the vision for reliability in the West," Jordan told the PUC. "Based on feedback I get from our funding members, our model is becoming so much more reliable for them, from the time we started … to where we are today. It's been tremendous growth."
A year later Peak said it would close its doors.
For its part, CAISO was diplomatic about Wednesday's development and said Peak's decision has "little direct impact" on its plans to offer RC services.
"Our design of the RC function is scalable and has always incorporated the ability to serve a significant portion of the load in the Western Interconnection," ISO spokesperson Anne Gonzales said in an email. "The ISO is committed to working with Peak and others in the West on a transition that focuses on reliability, as balancing authorities and transmission operators make their selection of an RC service provider."
More than 170 staff in Peak's Vancouver and Salt Lake City offices will lose their jobs as the company winds down its operations. Jordan said Peak will offer six months of severance to every employee to retain them, pointing out they will still be needed to run the organization into 2020 to perform close-out audits and wrap up other business.
"It's been a challenging time for all of us and our employees, so I appreciate everyone's interest in Peak and the support that you'll give us going forward," Jordan told stakeholders on the call.

---
Robert Mullin
Tom Kleckner contributed to this article.
Peak Reliability to Wind Down Operations
RTO Insider, July 18, 2018
---
See what you can learn
learn more on topics covered in the film
see the video
read the script
learn the songs
discussion forum