the film
forum
library
tutorial
contact

Canadian Mining Company Must Pay Colville Tribe
Costs Tied to Clean-up of Upper Columbia River

by Kip Hill
Spokesman-Review, June 15, 2019
---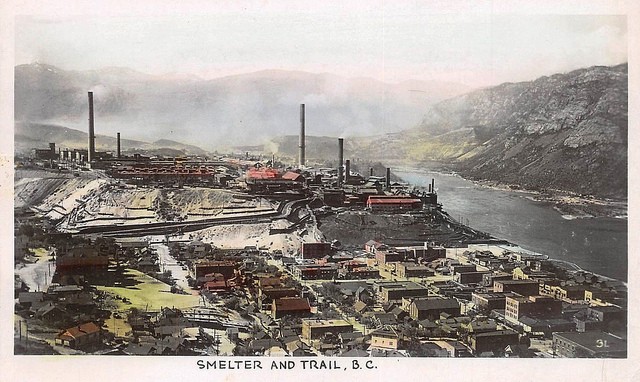 The U.S. Supreme Court this week declined to hear the latest appeal from a Canadian mining firm that has been blamed for contamination of the Upper Columbia River north of Kettle Falls.
Teck Metals, which owns a smelter in Trail, British Columbia, sought review of a 2018 order from the U.S. Ninth Circuit Court of Appeals ordering them to pay more than $8 million in "response costs" to the Colville Confederated Tribes. The tribe had previously worked with the EPA and other environmental agencies to determine that millions of tons of contaminated heavy metal material had been released by the company into the river between 1930 and 1995, threatening fishing and recreation in Lake Roosevelt and the northern reaches of the river.
Some of the contamination from the smelter, as well as other industrial sites along the river, turned the sand along a beach north of Northport black from settled slag. Teck paid to remove 9,100 tons of sand from that beach in 2010.
The Supreme Court declined to hear the case in orders issued Monday in Washington, D.C. The Washington Ecology Department lauded the decision in a statement Friday, calling it a "big win" for tribes and the state.
A lawsuit was initially filed in 2004 seeking restitution and coverage of cleanup costs by Teck. The suit was filed in federal court in Eastern Washington, and one of the named plaintiffs was Joe Pakootas, a Colville Confederated tribe member later turned Democratic politician.
"We've filed many a suit, and they've all been appealed," Pakootas said Friday.
While the courts have ruled Teck is responsible for the water contamination, in 2016 judges excused the firm from covering cleanup costs for air pollution from the smelter's smokestacks wafting across the border.
Teck argued that it was outside the jurisdiction of U.S. courts and later that it should not be subject to private lawsuits because of diplomatic agreements between Canada and the United States. In a brief filed with the Supreme Court, the Canadian government argued allowing the order to stand would allow judgments of a court to supersede cleanup efforts negotiated between the two countries.
"Through a combination of bilateral agreements, diplomatic consultations and treaty-based dispute resolution processes, Canada and the United States have worked in tandem to prevent and repair cross-border contamination for more than a century," the country wrote in its brief.
The tribes have spent millions in regulatory costs trying to determine the extent of the contamination caused by pollution, Pakootas said. The judgment will cover those costs, but the complicated question of what needs to be done to reduce the level of slag contamination in the lakes and riverbeds of the Upper Columbia will likely be decided in future litigation, he said.
"The cleanup is going to be another issue," he said.

---
Kip Hill
Canadian Mining Company Must Pay Colville Tribe Costs Tied to Clean-up of Upper Columbia River
Spokesman-Review, June 15, 2019
---
See what you can learn
learn more on topics covered in the film
see the video
read the script
learn the songs
discussion forum