the film
forum
library
tutorial
contact

Ruling Brings Opportunity to Rebuild
Fisheries, Expand Our Green Economy

by Joel Kawahara and Sara Patton
The News Tribune, August 18, 2011
---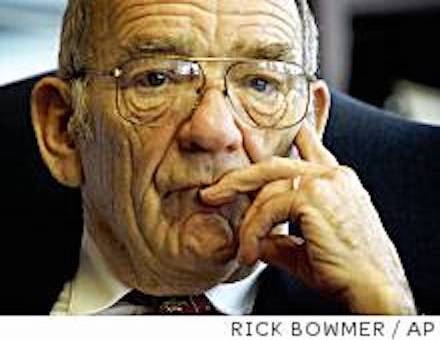 Northwest businesses are rallying behind a federal court decision earlier this month affirming wild salmon's right to exist. U.S. District Court Judge James Redden rejected the Obama administration's plan for endangered Columbia Basin salmon, opening up opportunities for fishing and other salmon-based jobs and businesses and for the development of clean, affordable energy that will mean yet more jobs.
On Aug. 9, the NW Energy Coalition and Washington Trollers Association joined more than 1,000 businesses and business associations in a "Salmon Mean Business" letter (available at www.pcffa.org). We asked the Obama administration to work with businesses toward prosperity based on both clean energy and salmon recovery in the Columbia and Snake rivers. We hope Washington Sens. Patty Murray and Maria Cantwell and Gov. Chris Gregoire support this approach.
The court's ruling should be a catalyst for multiparty negotiations to craft a comprehensive plan that works for people - including those whose livelihoods depend on the current, outmoded system - and for salmon. Recognizing that the legal ruling will frame those negotiations, our letter asks for talks in which fishing, farming and energy interests can work together toward a plan to build jobs in all those sectors.
The business letter to Obama does not mention it, but we think central to those discussions will be the fate of four relatively small hydroelectric dams on the lower Snake River in southeast Washington. Those four dams are primarily responsible for the potential extinction of inland salmon in southeast Washington, eastern Oregon and Idaho.
Restoring the lower Snake by removing these dams would generate hundreds of millions of dollars and several thousand jobs for commercial, recreational and tribal fishing communities and in fishing-related industries and businesses all along Washington's coast. A restored Snake River also will grow businesses and jobs in outdoor recreation, tourism and travel, and in food industries statewide.
Accurate, up-to-date analyses show we can replace the power from these four dams with clean, affordable energy from efficiency, wind and other renewable sources while creating jobs to support Northwest families and communities. Respected studies such as those in the Sixth Northwest Power and Conservation Plan and NW Energy Coalition's "Bright Future" report show the dams can be removed and their benefits replaced with little or no effect on families' electric bills.
Much of this is due to plentiful opportunities for cheaper-than-hydropower energy efficiency savings and competitively priced new renewable energy generation.
Although the four dams' combined output is around 1,000 average megawatts, their generation is so seasonally concentrated, during spring high runoff when the region is awash in cheap power, as to drastically lower their value. This spring, for example, the region had so much hydropower that Bonneville Power Administration had to pay utilities to take federal hydropower - exactly when the lower Snake dams were at their productive peak!
While the energy benefits the dams do provide could be replaced with natural gas generation, new renewables or energy efficiency, using wind would create at least twice times as many jobs as fossil-fueled power plants, and energy efficiency seven times as many.
We urge the administration and Washington leaders to use the court's verdict to seize this major opportunity for job creation in both salmon recovery and clean energy. Quilcene resident Joel Kawahara, a commercial salmon fisherman, is a board member of the Washington Trollers Association and Alaska Trollers Association. Sara Patton is executive director of the NW Energy Coalition, an alliance of more than 110 environmental, civic and human service organizations; progressive utilities; and businesses in Oregon, Washington, Idaho, Montana and British Columbia.
---
Joel Kawahara and Sara Patton, Spokane
Ruling Brings Opportunity to Rebuild Fisheries, Expand Our Green Economy
The News Tribune, August 18, 2011
---
See what you can learn
learn more on topics covered in the film
see the video
read the script
learn the songs
discussion forum