---
Washington state's own Columbia Generating Station
nuclear energy facility near Richland is a prime example.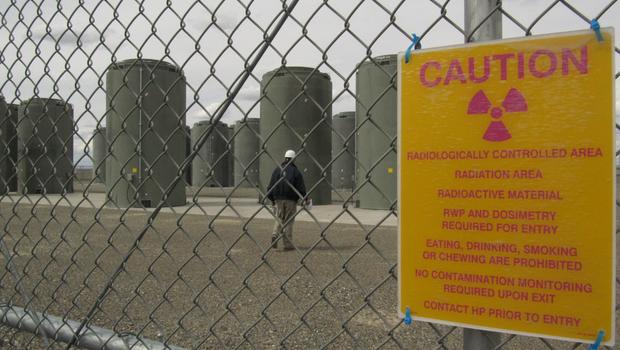 Nuclear energy is the largest producer of carbon-free electricity in the United States. It is also a leader in job creation and helps to support communities across the country.
Washington state's own Columbia Generating Station nuclear energy facility near Richland is a prime example.
A new analysis by the Nuclear Energy Institute finds that Columbia Generating Station contributes more than $690 million a year in economic output, including $475 million in Washington state alone. Columbia's operation also supports thousands of jobs overall.
The study is based on data provided to NEI by Energy Northwest and the Electric Utility Cost Group, for employment, operating expenditures and tax payments. NEI then used a nationally recognized model provided by Regional Economic Models, Inc. to determine the final numbers.
"NEI's study quantifies the many benefits this plant provides the local, state and regional economies. The Columbia plant supports more than 2,800 jobs around the Tri-Cities region and statewide, and an additional 1,100 jobs for the rest of the country," NEI President and Chief Executive Officer Maria Korsnick says.
These employment numbers include the number of direct and additional jobs created as a result of the expenditures from Columbia operations. Besides direct employment by Energy Northwest, other jobs supported by Columbia can be found in retail, construction, manufacturing, real estate and health care, to name a few.
"Energy Northwest is an important part of the statewide economy and particularly the economy of Eastern Washington, which has not experienced the same robust growth as the state's urban center," says Kris Johnson, president of the Association of Washington Business. "The jobs supported by the Columbia Generating Station are high-wage career positions that build strong communities."
Nuclear plants, such as Columbia, employ a highly skilled workforce that includes engineers, licensed operators, electricians, pipefitters, mechanics and health physicists. More than a third of EN employees are veterans, many having gained experience in the U.S. Navy's nuclear fleet of ships and submarines.
Columbia began operations in 1984 and since then has produced more than 240 billion kilowatt-hours of carbon-free electricity. The total economic benefit of Columbia operating through its license, currently 2043, is more than $8.9 billion for Washington, according to the study.
The clean-tech economy
The abundance of clean energy in Washington state supports a vibrant clean-tech economy that is growing. Currently, the state's clean-tech sector employs about 3 percent of Washington's workforce, or some 60,000 jobs, and stimulates more than $17 billion in economic activity across the state. Clean-tech running on clean energy is essential to that success and follows a history of abundant energy supporting large industry.
"Our low-cost, low-carbon hydropower system, primarily on the Snake and Columbia River systems, has been the backbone of our economy for well over 70 years," says Michael Furze, state energy director with the Washington Department of Commerce. "It has strengthened communities by attracting and supporting energy-intensive industries such as paper and pulp and metals and aluminum production. Without it, we would likely not have seen Boeing and other major manufacturers rooted here."
Furze now sees manufacturers of clean-technology products looking to Washington state due to the low level of embedded greenhouse gas emissions in the electricity system.
Low electricity costs and plentiful green energy have contributed to development of data centers and the cloud computing infrastructure essential to Microsoft, Amazon and the state's renowned information technology sector, as well as innovative companies such as BMW-SGL Automotive Carbon fibers and HiTest Silicon. Low-cost electric rates also lessen the financial burden on every Washington household.
Columbia Generating Station's reliability and cost-effectiveness complements hydro well. Nuclear energy, not dependent on weather, is the only source of carbon-free electricity that runs nearly all the time. Nuclear energy plant capacity is over 92 percent nationally, compared to 35 percent for wind and 25 percent for solar, according to the Energy Information Administration.
As the third-largest generation resource in Washington (behind Grand Coulee and Chief Joseph dams), Columbia produced a record 9.6 billion kilowatt-hours of electricity in 2016 that avoided the emission of over 3.6 million metric tons of carbon dioxide when compared to natural gas, the same amount of CO2 released by approximately 778,000 cars every year. Columbia also prevents the release of other air pollutants such as nitrogen oxide and sulfur dioxide, which are precursors to acid rain and urban smog.
"Columbia Generating Station is a vital part of Washington's energy infrastructure and a powerful economic engine through job creation, direct and secondary spending, environmental stewardship and community leadership," Korsnick says.
(bluefish notes: Depleted uranium from Paducah Gasesous Diffusion Plant was reprocessed with coal energy, so it is up for debate that Columbia Generating Station is 100% clean energy")
Related Pages:
Dept. of Energy Won't Extend Operations at Ky. Enriched Uranium Plant; 1,000 Jobs Lost by Alford & Schreiner, The Republic, 5/24/13
Paducah Gaseous Diffusion Plant Will Close at End of Month by Erica Peterson, WFPL, 5/24/13
Energy Northwest Getting Depleted Uranium by Brian Brennan, KNDU/KNDO, 5/18/12

---
Energy Northwest develops, owns and operates a diverse mix of electricity generating resources, including hydro, solar and wind projects – and the Northwest's only nuclear energy facility. These projects provide enough reliable, affordable and carbon-free energy to power more than a million homes.
Nuclear Energy Supports Jobs, Clean Energy Economy
Seattle Times, January 30, 2018
---
See what you can learn
learn more on topics covered in the film
see the video
read the script
learn the songs
discussion forum