---
Do the 11 environmental and fishing organizations filing suit have the law on their side?
We don't see it.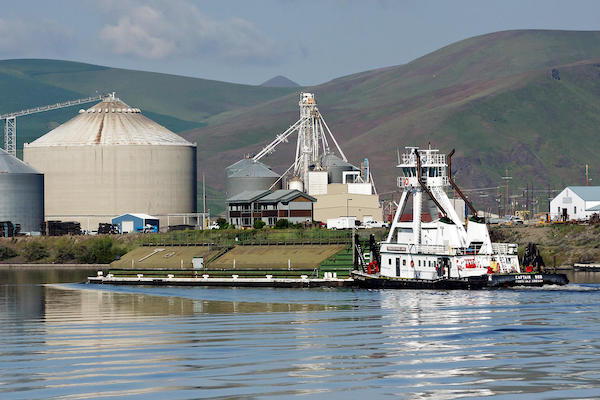 This fall three federal agencies -- the U.S. Army Corps of Engineers, Bonneville Power Administration and Bureau of Reclamation -- decided the four lower Snake River dams will not be torn down after a four-year-long environmental study.
The decision was rooted in science and good sense. (Good sense, by the way, is what we used to consider common sense before it became apparent that common sense is not all that common.)
Yet, as predicted, political ideology and environmental activism has surfaced to fight this prudent decision in court.
That, of course, is the right of opponents of this plan. But, so too, is taking action to fight this thin effort to overturn the decision.
"It is disappointing -- but not at all surprising -- to see the same litigious special interest groups attacking this administration's robust, transparent, science-based environmental review of the Columbia River system, just as they did with the Obama Administration's previous review," said Rep. Dan Newhouse, R-Wash.
We concur. Those willing to fight this decision in court are looking at it too narrowly -- irked that they didn't get exactly what they wanted.
"Hundreds of thousands of people in the region -- including tribes, scientists, energy experts, and fishing businesses-- told the agencies to remove the four dams that are causing the most harm to the fish and to our communities," said Earthjustice attorney Todd True.
Do the 11 environmental and fishing organizations filing suit have the law on their side? We don't see it.
Instead, we see the decision as a compromise that considers all the factors, from human needs to fish survival.
"This selected alternative (of no dam breaching) provides the best balanced and flexible approach to meeting the needs of the human and natural environment in the basin, both now and into the future," said Brig. Gen. D. Peter Helmlinger, commander of the Corps of Engineers' Northwestern Division. "Our decision benefits the public interest, treaty resources and iconic fish species of the Pacific Northwest."
In order to better protect fish, the federal government will increase the amount of water spilled over dams each spring in the Columbia River hydrosystem, which includes Snake River dams, to aid fish. In addition, Bonneville Power will fund further efforts to boost the fish runs.
Yes, the legal battle was to be expected. But the decision made after four years of study is sound. It, like the dams, should be strong enough to withstand the challenge.

---
Editorial Board
Snake River Dams Will Withstand Latest Lawsuit
Walla Walla Union-Bulletin, October 29, 2020
---
See what you can learn
learn more on topics covered in the film
see the video
read the script
learn the songs
discussion forum