---
Regulators say tanks are sound, but testing for spills is lacking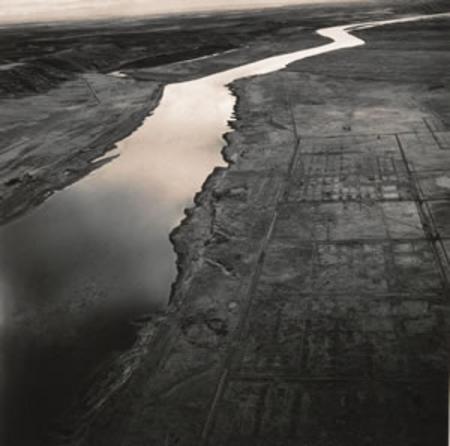 A watchdog group says it has discovered newer, larger leaks from Hanford's monstrous underground tanks than previously known.
State and federal regulators say the tanks are not leaking -- but admit that systems are lacking for detecting seepage from the aged vessels that bottom out 55 feet below the surface.
The report from Heart of America Northwest asserting problems with leaks has taken on an increased urgency. In recent months, Hanford's multibillion-dollar project to remove most of the 53 million gallons of radioactive and toxic waste from the tanks and turn it into a safer, glasslike compound has experienced escalating cost estimates. Its completion date has been pushed back by years.
That leaves the tank waste languishing underground longer. More than 84 percent of the metal tanks at the Hanford Nuclear Reservation are decades beyond their intended lifespan and at least a million gallons have escaped.
"You wonder how long it's going to be before the tanks are in such bad shape that it's like retrieving (waste) from a tank that's really not there," said Suzanne Dahl, state Ecology Department project manager for the tanks.
"It's like this slow-moving potential disaster in front of you," she said.
The dangerously radioactive material is making its way to the nearby Columbia River, where salmon spawn and water is drawn for irrigation.
The waste was generated as a byproduct of nuclear bomb making beginning in the 1940s. The U.S. Department of Energy, which is responsible for cleaning up the desert site, acknowledges that 67 of the 177 tanks have leaked in the past.
The report by Heart of America Northwest -- publicly released today -- relies on data from single-shell tanks collected earlier by government workers and contractors. The group claims that at least one tank that was considered sound has leaked. They say there is evidence of another leak that happened sometime between 1996 and 2002 that had not been publicly acknowledged.
"They're not looking for leaks because they don't want to find them," said Gerald Pollet, director of the Seattle-based group. "DOE has tried to put forward this myth that those tanks haven't been leaking."
DOE officials said repeatedly that the tanks hadn't leaked.
In recent years, the "pumpable" liquid contained in the 149 single-shell tanks has been transferred to double-shell tanks -- none of which is known to have leaked. But 30 million gallons of sludge, a chunky substance called salt cake and liquids that can't be removed remain. Four of the single-shell tanks have been emptied.
Work is being done to figure out better ways of testing for leaks, including research into improved probes that can find seepages underneath tanks. A primary means of leak detection has been monitoring the waste inside the tanks, but those volumes fluctuate with barometric pressure and won't reveal small changes.
It's only a matter of time before new leaks occur, said Jay Manning, head of Ecology. "It is possible that some leakage is getting past the detection."
---
Lisa Stiffler
Evidence of New Leaks, Group Reports
Seattle Post-Intellignecer, May 1, 2006
---
See what you can learn
learn more on topics covered in the film
see the video
read the script
learn the songs
discussion forum