---
Failure of dockworkers, shippers to reach deal would have big impact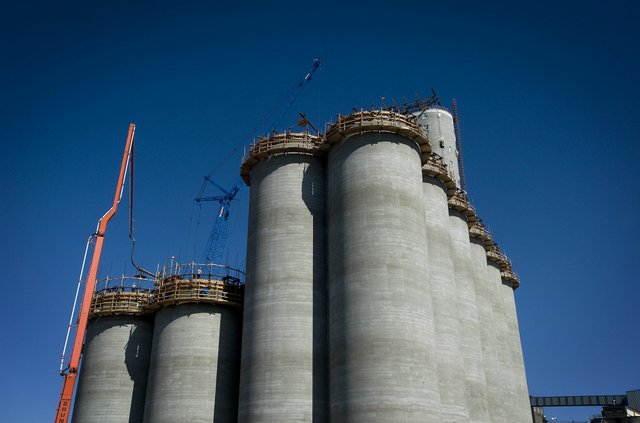 The continuing negotiations between regional grain shippers and union dockworkers might seem, at first glance, like a limited contract dispute -- another bump along the way to smoothing out the lines of international commerce.
But those talks are having ripple effects now that could turn into larger waves if Northwest operators of six grain export terminals, including one in Vancouver, and the International Longshore and Warehouse Union fail to reach a new labor agreement.
Just ask Port of Vancouver budget writers and eastern Washington grain growers.
They're nervously watching as the grain shippers and the ILWU try to replace a contract that expired at the end of September.
If a strike or lockout ensues, the port potentially faces losing revenue from the docking and loading fees it collects from United Grain Corp.'s operations.
Meanwhile, significant parts of the state's burgeoning, $1.13 billion wheat-export business could be left idle if negotiations break down.
"Our hope is that they get the negotiations taken care of and the grain continues to flow," said Glen Squires, CEO of the Washington Grain Commission.
'An important commodity'
A strike or lockout would threaten the flow of wheat, soybeans and corn to international markets. More than a quarter of all U.S. grain exports, including nearly half the nation's wheat exports, funnel through Columbia River and Puget Sound grain terminals, according to the U.S. Department of Agriculture.
Locked in negotiations are the Pacific Northwest Grain Handlers Association, a consortium of six Northwest grain shippers -- including United Grain Corp. at the Port of Vancouver -- and the ILWU.
Both parties agreed to bring in a federal mediator in hopes of moving the talks forward. That process got under way Monday.
But everybody who's a party to that process is staying mum.
On the sidelines, closely observing the process, are Northwest ports and grain harvesters in multiple states, including Washington, Oregon, Montana and North Dakota.
During a budget workshop last week to discuss next year's spending plan, Port of Vancouver officials discussed the contentious grain negotiations, calling them a "pretty big risk" to the port's business and income.
That's partly because the port collects docking and loading fees from the operations of United Grain Corp., which has its facilities at the port's Terminal 2.
If the company doesn't reach an agreement with union dockworkers as part of the larger negotiations in play, then the port faces losing revenue, although how much is uncertain.
"In the short-term, yes, we're looking at the possibility that if something happens, there could be an impact to the port," said Theresa Wagner, the port's chief of communications. "We haven't gotten down to specific numbers."
On average, about 3.2 million metric tons of grain moves through the Port of Vancouver annually. And about 16 percent of U.S. wheat exports comes through the port.
"We are an agriculture bulk port," Wagner said. "It's an important commodity for us."
Port of Vancouver Commissioner Brian Wolfe said the grain shippers and ILWU "understand the gravity of the situation, and that's why they're still talking."
'A big unknown'
Intensifying the pressure on negotiators to reach a new agreement are separate contracts hammered out between employers and union members at shipping terminals in Longview and Kalama.
In both of those cases, the new contracts include concessions that favor the employers over laborers. In Longview, for example, the concessions enable Export Grain Terminal to seek damages for work stoppages.
The Pacific Northwest Grain Handlers Association wants those same employer-friendly rules for the grain shippers it represents at six terminals in Puget Sound and along the Columbia River: LD Commodities in Seattle and Portland; TEMCO in Portland and Tacoma; Columbia Grain in Portland; and United Grain Corp. in Vancouver.
The ongoing negotiations are giving jitters to grain harvesters in several regions and states, including in eastern Washington.
Squires, CEO of the Ritzville-based Washington Grain Commission, an agency of state government that supports wheat and barley growers, said several different scenarios could play out if grain negotiations fail, all of them carrying plenty of unknowns.
Will eastern Washington growers end up sitting on bushels of their product, with no revenue coming in? And even if those growers have moved their product to grain elevators, what happens if those elevators can't load their product onto ships?
"I don't know if that means that they don't work for a week, and then (negotiators) solve it" or if it's "two weeks, a month," Squires said. "I don't know what that means."
Squires said shipping terminals in Longview and Kalama -- which are under separate labor contracts and would ostensibly continue to operate if grain-shipping activities were gummed up at the other terminals -- might be able to handle some of the grain that would otherwise flow through Puget Sound and Columbia River facilities.
"That's a big unknown," Squires said. "I don't know if those two facilities could handle all of the grain."
Squires' unease was evident as he talked about the flap between grain shippers and union dockworkers. "We hope they just get it solved," he said.
---
Aaron Corvin
Port of Vancouver, Growers Nervously Monitor Grain Talks
The Columbian, October 29, 2012
---
See what you can learn
learn more on topics covered in the film
see the video
read the script
learn the songs
discussion forum