---
Spokane Valley company will use facilities to ship steel segments bound for Bremerton Shipyard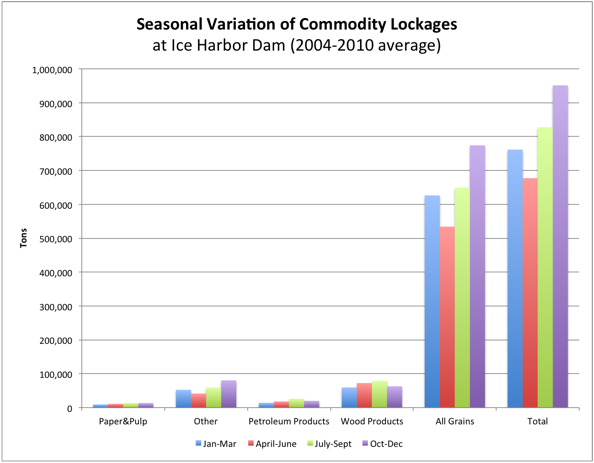 Five structures for the U.S. Navy will be assembled soon at the Port of Lewiston and barged from Idaho's only seaport to the Puget Sound Naval Shipyard in Bremerton, Wash.
The project marks the first activity at the port's dock since the spring, when container carriers discontinued service to the Port of Portland, Ore., where most outbound cargo from Lewiston goes to be transported overseas.
American Alloy, a Spokane Valley, Wash., company, signed a seven-month lease during a port commission meeting Monday. It gives the company 1 acre at a cost of $650 per month.
The company contacted the Port of Lewiston because the completed structures, which will be used for decommissioning submarines, will be too large to move on highways, American Alloy owner Garret Guinn said.
Structural steel segments will be manufactured in Spokane Valley, where American Alloy employs about 85 people in an 80,000-square-foot metal fabrication and machining facility, Guinn said. They will then be trucked to Lewiston, where crews will put them together and add coated metal exteriors, plumbing and electricity.
That work will require as many as seven of his employees and anywhere from 20 to 30 contracted workers, Guinn said, with as many of those individuals as possible coming from businesses in the Lewiston-Clarkston area.
The port's crane will be used to load-test the structures and to lift them onto a barge.
American Alloy could use the port on other jobs in the future, Guinn said.
"There's several more of these projects we're working with the Navy on," He said. "They could come to fruition next year."
In other business, port commissioners discussed a proposal for a scrap yard where people could buy parts from out-of-commission cars. Jeff Dietrich, owner of J and L Tires in Lewiston, wants to open the business that would sell used car parts from non-functioning vehicles on about 3.5 acres near the city of Lewiston transfer station. The operation could open as early as January.
The business would employ six to 10 workers who would make $14 to $18 per hour. It would have the potential of $3 million to $5 million in annual sales, Dietrich said.
Port officials made no decision about the idea, but raised questions about how it would look given that it could be seen from Pioneer Park across the Clearwater River in Lewiston. They also questioned the environmental implications of old vehicles with liquids such as transmission fluid.
His business would have a fence that was at least 6 feet tall and be similar to ventures in Spokane, including one that Dietrich said looks like a retailer and blends well with a high-end residential area.
"This is going to be a very clean-cut outfit," he said.
The business would specialize in vehicles from years starting in 1995, drain fluids from them in an 800-square-foot building and have spill kits for any liquid residue that might be expelled when customers remove parts, Dietrich said.
The commissioners also talked Tuesday about a franchise agreement they're working on with the city of Lewiston, where the city would receive 5 percent of the gross revenue from a telecommunications network in exchange for allowing the Port of Lewiston to be in its right of way.
Washington municipalities haven't required such agreements with the Port of Whitman County and the Port of Clarkston, which have installed similar infrastructure. The ports provide space on the network to telecommunications companies including those that sell Internet, cellphone and email services.
"I hate to be the leader of the pack on giving them 5 percent gross revenue when nobody else is," Commissioner Jerry Klemm said.
---
Elaine Williams
Navy Contractor To Use Lewiston Port Dock
Lewiston Tribune, September 30, 2015
---
See what you can learn
learn more on topics covered in the film
see the video
read the script
learn the songs
discussion forum