---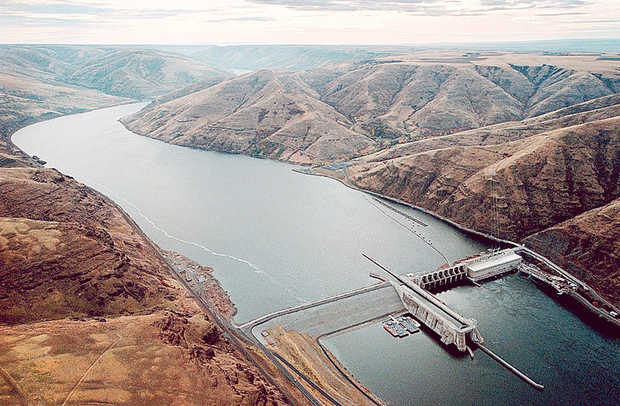 Synopsis:
Construction Project: The work consists of mechanical dredging of the federal navigation channel, port berthing areas, and a navigation lock approach at four locations on the Snake River and lower Clearwater River. This dredging will bring the above areas to the minimum required 14-foot navigation depth. At the Ice Harbor dredging area the approximate length of dredging will be 1,400 feet and the dredging width limit will be 160 feet. Snake and Clearwater River confluence, Port of Clarkston and Port of Lewiston approximate total length of dredging will be 9,300 feet and the dredging limits width will be approximately 600 to 800 feet. Dredged material for all four locations is approximately 400,000 cubic yards. This work will also include the transportation to and in-water disposal of dredged material at Snake River Mile 116. If sufficient funding is available, optional items requiring an additional one foot of dredging and disposal may be performed in the Snake and Clearwater River confluence. The onsite performance period is 15 Dec 2014 through 28 Feb 2015. Location of the work is Franklin, Garfield, and Asotin Counties in Washington State, and Nez Perce County in Idaho. The magnitude of construction is estimated to be between $5,000,000 and $10,000,000. The resulting contract will be firm-fixed-price.
The Government is currently in negotiations for this work with two small business firms under cancelled Invitation for Bids No. W912EF-14-B-0012, pursuant to the authority of FAR 14.404-1(e). If a contract cannot be awarded through negotiation, the Government intends to issue Invitation for Bids No. W912EF-15-B-0002, on the basis of unrestricted competition, within 15 calendar days after the date of this notice.
All solicitation documents for Invitation for Bids No. W912EF-15-B-0002 will be posted to the FedBizOpps (FBO) website, www.fbo.gov.
No site visit will be offered.
The solicitation is open to both large and small business concerns. The small business size standard for dredging is no more than $27,500,000 in average annual receipts and the small business firm must perform at least 40 percent of the volume dredged with its own equipment or equipment owned by another small dredging concern.
Important Note: The FBO Response Date listed elsewhere in this synopsis is for FBO archive purposes only. It may have no relationship to the actual bid opening date. The bid opening date and time will be contained in the solicitation and any solicitation amendments that are issued.
No CDs or hard copies will be available by the Government. Downloads are available only through the FBO website. Bidders are responsible for checking the FBO website frequently for any update(s) to the notice. The Government is not responsible for any loss of internet connectivity or for a bidder's inability to access the document posted on the referenced website. To obtain automatic notifications of updates to this solicitation, you must log in to www.fbo.gov and add the solicitation to your Watchlist. If you would like to list your firm so others can see you are an interested vendor, you must click the Add Me To Interested Vendors button in the listing for this solicitation.
The point of contact for this acquisition is: Phyllis Buerstatte, Contract Specialist; Email Phyllis.L.Buerstatte@usace.army.mil Phone 509-527-7211
Contracting Office Address: USACE District, Walla Walla, 201 N. Third Avenue, Walla Walla, WA 99362-1876
Place of Performance: USACE District, Walla Walla 201 N. Third Avenue, Walla Walla WA 99362-1876 US
Point of Contact(s): Phyllis Buerstatte, 509-527-7211
USACE District, Walla Walla
---
Staff
Lower Granite and Ice Harbour Navigation Channel Maintenance - Solicitation
Dredging News Online, October 7, 2014
---
See what you can learn
learn more on topics covered in the film
see the video
read the script
learn the songs
discussion forum