---
Is There a Desire to Eliminate the Fish Crisis?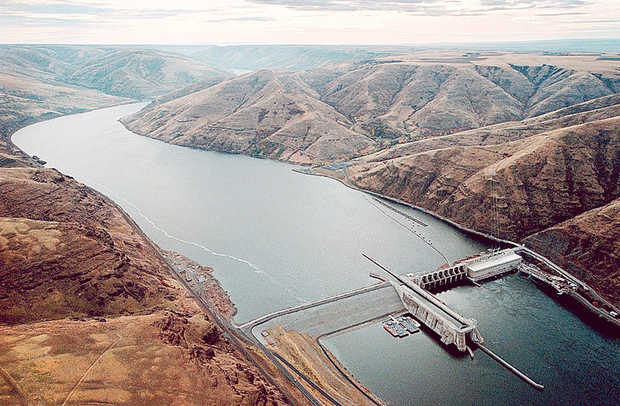 Returning fish numbers are not improving. The reconstructed habitat and implemented protection restriction appear to have limited success.
During the past 150 years the forests have been cut down, houses and communities have been built, land has been cleared for farming, and infrastructure has been built for transportation, energy and protection from natural events. Abuses of pollution, over harvest of fish and sea life, along with the absence of responsible stewardship have compounded the pressures on the native fish populations.
Several species of fish have been declared endangered and given limited protection. Huge sums of money have been allocated in attempts to increase populations of these species with limited results. Documentation of some completed fish habitat projects have failed to find any salmon present. Justification of these failed fish habitat projects are now referred to as bug habitat enhancement (and we all know that fish need bugs).
As natural events erode, block or silt-in productive fish waterways, it is considered as nature's way. Efforts to restore, prevent erosion or remove debris to enhance fish passage is discouraged and frequently prohibited by regulatory agencies. The only concern is that at least two fish gain access and maintain it as a viable waterway, not the loss of the greater fish population.
As fish numbers remain low, they will continue to be considered endangered and the crises will continue. This will authorize spending absurd amounts of money, removing infrastructures, taking property rights, and imposing additional regulations. The situation will prevail until fish populations increase, but there is little incentive to eliminate the crisis.
If the fish populations increase substantially, the crisis will subside or cease, and the money for bug and fish habitat restoration will no longer be available. This may account for the low salmon numbers that are allowed to return to spawn each year. The justification of a large task force to address the crisis will cease.
Eighty percent of lost fish habitat is attributed to culverts that prohibit or restrict fish passage. The courts have mandated that Washington state needs to repair, replace or make them accessible for fish passage. Regulatory laws that protect the environment frequently create delay hurdles that need to be addressed while enhancing fish access. The state estimates that it will take 40 years to make the improvements. There does not seem be any urgency, but why should there be as long as the money keeps flowing?

---
Dan Bartelheimer, President Snohomish, County Farm Bureau
Maintaining the Fish Crisis
Capital Press, January 28, 2019
---
See what you can learn
learn more on topics covered in the film
see the video
read the script
learn the songs
discussion forum