---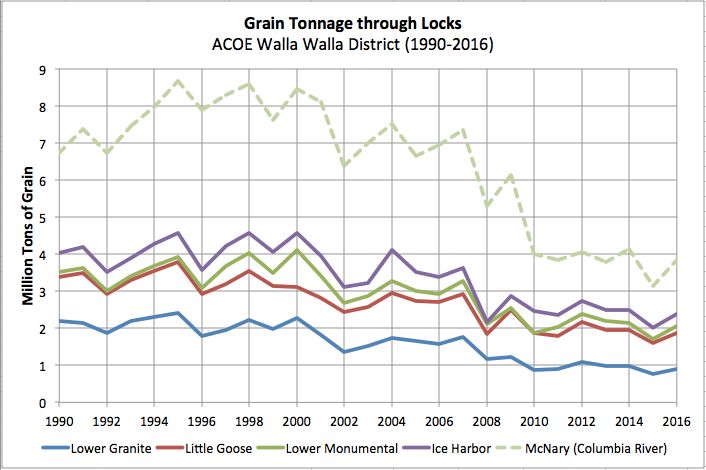 Three federal agencies will take public comment in The Dalles tonight, Dec. 6, about the effect of 14 dams on air, water, land and wildlife along the Columbia and Snake rivers.
The public is invited to comment from 4 to 7 p.m. in the River Gallery Room of the Columbia Gorge Discovery Center, 5000 Discovery Drive.
Officials from the U.S. Army Corps of Engineers and Bureau of Reclamation, which operate the dams, along with the Bonneville Power Administration, which markets electricity from hydropower projects, are holding the scoping meeting.
The format is "workshop style," with information stations staffed by subject matter experts, and an opportunity for people to submit written comments. The Corps is under a federal order to scrutinize dam operations, which include generation of electricity, provision of irrigation water, navigation control and accommodation of recreational opportunities.
The review is the result of a U.S. District Court ruling that sided with conservation groups, alternative-energy proponents, businesses, the state of Oregon and tribes, which challenged dam operations in court as lethal to endangered salmon and steelhead runs.
U.S. District Court Judge Michael Simon of Oregon ruled that 13 fish runs are at risk with population declines, despite billions being spent to save them.
Simon insisted on a new biological opinion that "may well require consideration of breaching, bypassing or removing one or more of the Lower Snake River dams."
According to Northwest River Partners (NRP), nearly 60 percent of the energy produced in Oregon, Washington, Idaho and Montana is generated by hydropower projects on the two rivers.
Ninety percent of the Northwest's renewable energy comes from dams, said NRP, which is made up of farmers, utilities, ports and businesses that promote both economic and environmental benefits of river usage.
Earth Justice and other conservation groups argue that two and one-half times as much renewable energy is produced in the Northwest as all four Lower Snake River dams generate in a year.
BPA contends that an average 97 percent of young salmon make it past each of the eight large federal dams and on to the Pacific each year.
Conservationists want climate change factored into plans for the dam. They argue that, in 2015, some of the earliest and hottest weather on record produced warm river temperatures that killed more than 90 percent of all adult sockeye salmon returning to the Columbia Basin.
Lower Granite, the farthest inland of the four dams, was completed in 1974 to fulfill the long-held regional economic-development dream of creating deep-draft navigation from the Pacific to Lewiston, Idaho.
Opponents to dam removal contend that the Columbia-Snake river system supports the movement of more than 42 million tons of commercial cargo, valued at over $20 billion, every year. Earth Justice counters that use of the Lower Snake River to ship goods by barge has declined by more than 70 percent since 2000, while expenses to maintain the aging infrastructure have skyrocketed, costing hundreds of millions in taxpayer dollars.
The group said only 15 cents for every dollar spent on this system is recovered from shippers.
For more information about the Columbia River System Operations EIS and scoping meetings in Oregon, Idaho, Washington and Montana, visit www.crso.info or call 1-800-290-5033.
Written comments may be submitted at meetings or mailed to the U.S. Army Corps of Engineers, Attn: CRSO EIS, P.O. Box 2870, Portland, OR 97208-2870. Emailed comments should be sent to comment@crso.info. When submitting comments, include your name, address and email to become part of the public record.
---
RaeLynn Ricarte
Agencies Look at Dam Removal
The Dalles Chronicle, December 6, 2016
---
See what you can learn
learn more on topics covered in the film
see the video
read the script
learn the songs
discussion forum