---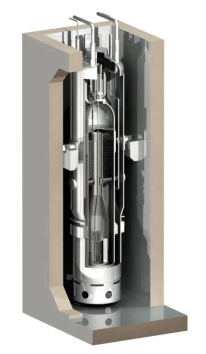 A Washington state nuclear energy task force focused on small modular reactors has voted to extend its work into 2015 rather than making a recommendation and disbanding this month as planned.
The Washington Joint Select Task Force on Nuclear Energy still has unanswered questions members said as they met for their final scheduled meeting this week in Olympia.
The state has more work to do if lawmakers hope to take advantage of the clean energy and economic-development potential nuclear power provides, said Sen. Sharon Brown, R-Kennewick, after the meeting.
The nuclear-study group was given until Dec. 15 to examine whether increased nuclear power production is a viable, cost-effective means of further reducing Washington's use of carbon-emitting fossil fuels.
The task force, which is bipartisan and includes state House and Senate members, will continue to work informally while seeking formal authorization of the extension during the upcoming session.
Small modular nuclear reactors have great potential not only to provide affordable, clean energy to the state, but also to provide jobs for the people of the Tri-Cities, Brown said.
She secured a $500,000 state grant last year for the Tri-City Development Council to study the possible benefits of installing a small reactor at Hanford.
The study concluded that $300 million might be saved by putting one of the reactors at Energy Northwest's never-completed WNP-1 reactor site, which is on leased Hanford land. Electricity produced might be used to replace 45,000 gallons of diesel a day for heat to glassify waste at the Hanford vitrification plant under construction.
However, the ultimate goal of Tri-City economic leaders is to become a site to assemble small modular reactors for shipment around the world, including to Asia.
"Is Washington going to be a leader or a follower when it comes to supporting emerging technologies?" Brown asked. "We have the resources available to us right here in our state. However, other states are quickly working to develop their assets."
The task force met twice in Olympia and also traveled to Pasco for a hearing and toured NuScale Power in Corvallis, Ore., this year. NuScale is developing a 50-megawatt nuclear reactor that that could be transported and set up for operation at sites where one or more are needed.
"We pretty much ran through this process" and the task force is not prepared to make a solid recommendation, said Rep. Jake Fey, D-Tacoma. It needs to carefully and deliberately examine the economic development potential for the Tri-Cities, he said.
Questions about the lifecycle costs of the small reactors have not been answered, said Sen. John McCoy, D-Tulalip. He also would be more comfortable about making a recommendation if the nation had a repository for used nuclear fuel, he said.
Other issues the task force could continue to look at next year include the potential for manufacturing reactors or components in the state, the use of existing assets around the state and the feasibility and cost effectiveness of the technology.
---
Annette Cary
Washington State Task Force Will Continue Look at Small Modular Nuclear Reactors
Tri-City Herald, December 4, 2014
---
See what you can learn
learn more on topics covered in the film
see the video
read the script
learn the songs
discussion forum