the film
forum
library
tutorial
contact

Longshore Protesters Block Traffic in Vancouver, Portland
as One-year Lockout Anniversary Approaches

by Richard Read
The Oregonian, February 26, 2014
---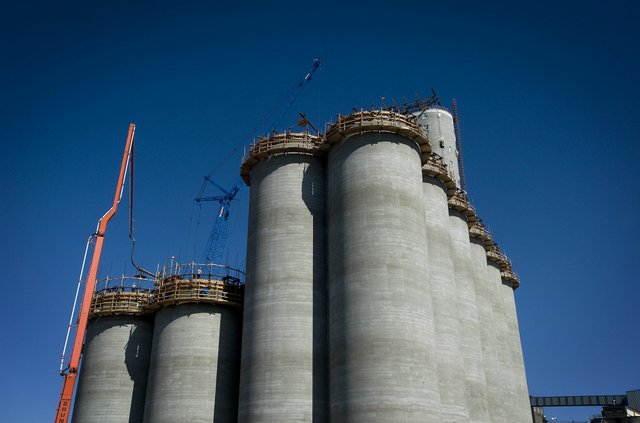 Longshore protesters blocked early-morning traffic at the Port of Vancouver Wednesday, a day before the one-year anniversary of a lockout by United Grain Corp.
The peaceful protest tied up traffic for about 45 minutes, ending by 6:30 a.m., said Theresa Wagner, a Port spokeswoman.
On Tuesday afternoon, longshore protesters blocked traffic at two locations in Portland's Rivergate industrial area, according to the Port of Portland. Members of the International Longshore and Warehouse Union have been picketing Columbia Grain Inc., which has locked them out of its terminal at the Port since May 4.
A longshore union spokeswoman did not respond to a request for comment Wednesday.
Pat McCormick, a spokesman for the grain handlers, said union picketers have repeatedly blocked traffic in the area of Columbia Grain.
"The United Grain gate activity has been quieter for the last couple of months, but with the anniversary of the lockout there's more activity there," McCormick said.
Negotiations continue between longshore union representatives and lawyers for the United, Columbia and Louis Dreyfus Commodities, with a federal mediator presiding. The three companies operate terminals that accept grain from farmers and load it onto ships for export. Locked-out union members have been receiving pay from the Pacific Maritime Association, an organization made up of West Coast longshore employers.
The main issue in the talks, according to McCormick, is the grain handlers' desire for terms similar to those at competing terminals in Longview and Kalama, Wash. Grain handlers want to be able to determine which longshoremen work at their terminals, and they want to reduce the number of workers, he said. McCormick said United Grain is loading ships with only two workers, while the previous longshore contract required seven. A last, best and final offer made by the grain handlers before the lockout specified four union workers to load ships, he said.
Tuesday's protest by picketers in North Portland blocked vehicles including trucks heading for the Port of Portland's container yard, the site of separate disputes involving the longshore union.
---
Richard Read
Longshore Protesters Block Traffic in Vancouver, Portland as One-year Lockout Anniversary Approaches
The Oregonian, February 26, 2014
---
See what you can learn
learn more on topics covered in the film
see the video
read the script
learn the songs
discussion forum