---
United Grain, dockworkers union reveal no details about ongoing negotiations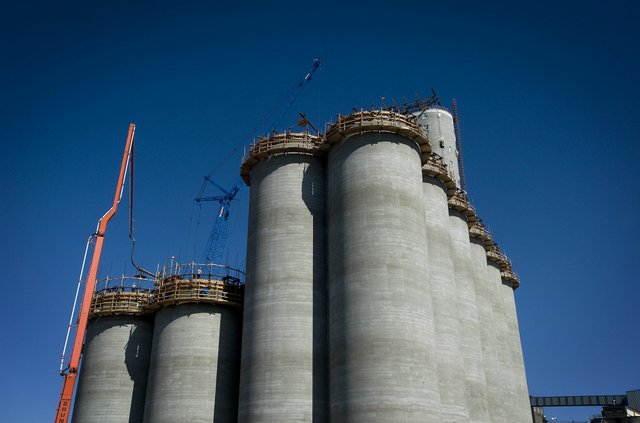 It's no anniversary to celebrate.
Nevertheless, Thursday will mark a year since United Grain Corp. at the Port of Vancouver locked out up to 44 union dockworkers after a simmering contract dispute came to a boil.
The fallout was extensive. Some of the impacts have ended or are quieter. Others, including legal proceedings, continue to ripple.
In October, the standoff appeared to ease when the International Longshore and Warehouse Union and the Pacific Northwest Grain Handlers Association publicly said they'd renewed negotiations over a labor contract and that the talks had been productive.
As the one-year anniversary of the lockout nears, neither party will comment in detail about the status of their negotiations.
"There are still meetings occurring," Pat McCormick, spokesman for the Grain Handlers Association -- whose membership includes United Grain -- said last week.
Jennifer Sargent, spokeswoman for the ILWU, confirmed that discussions continue.
The conflict has gutted the pay of some Vancouver dockworkers and left them scrambling to find work at other ports -- often a fruitless search. "It's been quite a strain on my family," said longshore worker Marcel DeBord, 61.
To keep the grain terminal operating, McCormick said, United Grain has reassigned some nonunion employees and has brought in replacement workers. The facility runs smoothly, he said. "The supply chain is functioning well."
Glen Squires, CEO of the Washington Grain Commission, said Eastern Washington farmers, while nervous, are glad to know the struggle hasn't blocked the flow of agricultural products to overseas markets. An estimated 3.2 million metric tons of grain moves in an average year through the Port of Vancouver.
Two essential arguments frame what amounts to a larger Northwest quarrel: To boost their competitiveness, the grain handlers say, they want a new contract that mirrors employer-friendly terms the ILWU signed in February 2012 with Export Grain Terminal in Longview. The union says the demands by United Grain, Columbia Grain in Portland (where dockworkers were locked out in May 2013) and Louis Dreyfus Commodities -- which operates facilities in Portland and Seattle -- aim to break the union and hurt workers.
Such labor conflicts aren't unusual on the West Coast. In 2002, for example, a lockout left ports from San Diego to Seattle without workers to conduct most, if not all, port activities. But that controversy lasted only two weeks, ending after the federal government stepped in.
While this Northwest-centered dispute between longshore workers and grain handlers has been largely limited to operations at United Grain and Columbia Grain's terminals, it shows no obvious signs of ending.
Regional and state political leaders have repeatedly urged the parties to reach a resolution. The Port of Portland, no stranger to labor conflicts at its other marine terminals, recently joined public calls to end the bitter dispute. As that port commission's president, James Carter, put it in a January letter to the CEOs of United Grain, Columbia Grain and Louis Dreyfus Commodities, and to the Portland and San Francisco leaders of the ILWU: "Collateral damage to farmers and others in the supply chain is an unintended but likely consequence of continued disruptions."
Civil suit pursued
In August 2012, United Grain and ILWU Local 4 in Vancouver began negotiating a new collective bargaining agreement.
About two months later, the company presented what it said was its last, best and final contract offer.
A volatile situation ensued: United Grain said it would enforce the contract it wanted, while the union, which had rejected it, said it would go back to work anyway.
On Feb. 27, 2013, the grain terminal operator froze out ILWU members. It based its action on its private investigator's conclusion that union worker Todd Walker had purposely damaged the company's machinery.
United Grain claimed that video surveillance footage showed that Walker poured sand into the gearbox of a grain-loading machine in December 2012, temporarily halting grain operations at the Port of Vancouver.
The ILWU denied any wrongdoing, accusing United Grain of fabricating a story to use as a pretext to lock out workers.
The Clark County Prosecuting Attorney's Office later declined to file charges against Walker, saying it was impossible to identify the person captured on the video or to be certain "that the person in the video is actually damaging the machine."
United Grain, which has said it fired Walker, continues to pursue a civil lawsuit against him in Clark County Superior Court. The company alleges Walker violated various property, trespass and other laws. It accuses him of causing more than $300,000 in property damage. The company asks Judge Dan Stahnke to award it damages and attorneys' fees.
Walker, through his Portland attorney, Gene Mechanic, has asked Stahnke to permanently dismiss the complaint. He lists seven legal defenses, including that United Grain's lawsuit is frivolous and that the company failed to exhaust its remedies under its collective bargaining agreement with the ILWU. Walker is asking Stahnke to award him attorneys' fees.
As the company and Walker trade jabs in court, United Grain and the ILWU have likewise pummeled each other before the National Labor Relations Board. The NLRB's responsibilities include preventing and remedying unfair labor practices committed by private-sector employers and unions.
The union has filed several charges against United Grain, including that the company acted in an extreme manner when it locked out workers and that it unlawfully fired other members of the longshore union's local bargaining unit.
United Grain has lodged counter-charges, including that ILWU members have routinely blocked the entrance to its grain-export terminal and have threatened company employees at their homes.
In a phone interview last week, Ron Hooks, the NLRB's regional director in Seattle, said the agency has found merit in accusations leveled by both sides. He declined to discuss the NLRB's findings in detail.
If neither party agrees to settle its claim by the end of February, Hooks said, the NLRB would issue public complaints against both requiring them to stop engaging in certain behavior. Remedies could include ordering a company to reinstate a worker's employment with back pay or upholding a company's decision to fire a worker.
Inspections continue
As the legal battles stretch on -- and as United Grain and the ILWU keep talking -- the company moves its nonunion replacement workers to and from its facility using a gate on the Port of Vancouver's east side. The port set up the gate to keep the dispute isolated and away from its main gate.
The ILWU, meanwhile, maintains pickets there.
Not surprisingly, tension runs high at what can quickly become a bottleneck. The union and the company blame each other for creating a dangerous situation.
In August, the bottleneck threatened to gum up grain shipments. That's when the state Department of Agriculture said its grain inspectors -- charged with protecting U.S. and international grain trade and consumer interests -- felt threatened by ILWU picketers when they tried to use the eastside gate.
Unless steps were taken to make it safer for grain inspectors to cross picket lines, the department said, it would stop performing inspection services.
The agriculture department and Vancouver police eventually reached a temporary agreement under which a police officer, if needed, would arrive at the gate to ensure inspectors safely reached United Grain's plant.
No major disruptions occurred.
Nowadays, Washington State Patrol handles escorts for state grain inspectors, according to Kim Kapp, a Vancouver police spokeswoman. "They've been doing daily escorts for those inspectors for quite some time," Kapp said.
In an email to The Columbian last week, Hector Castro, communications director for the state Agriculture Department, said "inspections are continuing and we've had no interruptions in service since at least October."
Theresa Wagner, communications manager for the Port of Vancouver, said "things have been relatively calm" in recent months and that the ILWU and United Grain "have been cooperative."
Squires, the CEO of the Washington Grain Commission, said Eastern Washington grain growers' main concern "is that the inspections continue." The union and the company "can sort out whatever agreement they want," Squires added. "We're just always a little anxious if inspectors aren't able to go in. That would mean a ship couldn't be loaded and a customer might not get their wheat."
Josh Thomas, a spokesman for the Port of Portland, said the port has sent two letters, including the one in January, to ILWU and company officials urging them to resolve the conflict.
The battles between union dockworkers and grain-terminal operators in Vancouver and Portland haven't helped the region's reputation as a reliable gateway for international trade, Thomas said.
To date, he said, "we've received no response" to the letters.
---
Aaron Corvin
Lockout: One Year Later
The Columbian, February 23, 2014
---
See what you can learn
learn more on topics covered in the film
see the video
read the script
learn the songs
discussion forum