---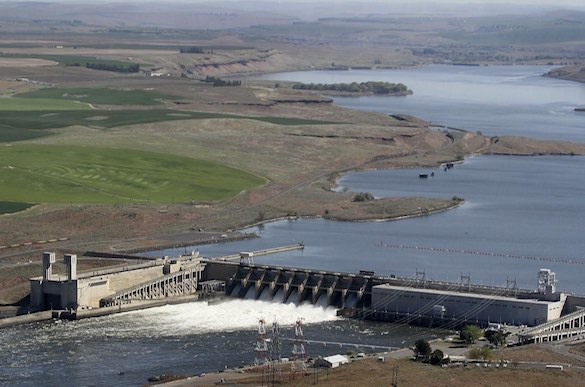 Gov. Little says he appreciates the value of Idaho salmon, but he has told the Salmon Study Group that dam removal is off the table. However, if the lower Snake River dams were removed, the following would happen:
The power companies would save money because the dams cost more to operate than the money they generate, thereby saving money for rate payers.
The grain growers could still get their grain to market either by trucking to the Tri-Cities or by rail.
The irrigators -- all fifteen of them -- could still get water by extending their pumps to the new water level.
The barge companies would still barge all the way to Pasco.
The boaters would still recreate on any number of other waterways.
Nonetheless, if the dams are not removed, Idaho's endangered salmon are almost certain to go extinct. Dam removal advocates are not advocating the removal of all Columbia River dams -- only the four dams on the lower Snake River. Gov. Little has said he values Idaho's iconic salmon. Now is the time to prove it.

Scientists have said that a return rate of smolts to adults must be between 2% to 6% to avoid extinction. These are Idaho's salmon we are talking about, although the dams that are killing them are outside of Idaho. Idaho's governor needs to demand a return rate of smolts to adults of no less than 2% and, better yet, 6% to protect our Idaho salmon.

Every problem created by dam removal has an available solution. But refusing to act or to remove the lower Snake dams will create an unsolvable problem -- extinction. Extinction is simply unacceptable. Idaho's iconic salmon must be saved.

---
Frank Peter De Luca, Hailey
How Much Does Little Value Idaho Salmon?
Times-News, November 8, 2019
---
See what you can learn
learn more on topics covered in the film
see the video
read the script
learn the songs
discussion forum