---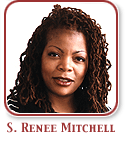 Christopher Swain is at home now, relaxed, tanned and waiting for his wife to deliver their second child.
Over the last year or so, he nearly ruined his marriage while swimming the full length of the 1,243-mile Columbia River. He risked his life. He got sick several times. And he racked up debt he doesn't even have a job to pay.
This media darling wasn't even sure, at first, why he decided to do what he did.
"One of the reasons I wanted to swim," Swain says, "is I wanted to learn what was going on."
But the public required a cause. So it became this: Draw attention to the river's pollution. And, he added later, the watershed's dislocated peoples.
"I sort of got a lot more interested in that," Swain says.
Media all over the world -- including The Oregonian -- drooled over each historic stroke with gee-whiz stories and editorials that could only be described as a big, sloppy, wet kiss.
And Swain got really good at talking in sound bites.
"If wanting the Columbia to run clean is crazy," he told the Seattle Post-Intelligencer, "then I'm completely insane."
Swain created a Web site where people can make credit-card donations, buy an autographed photo for up to $74.95 or take Swain to breakfast for $95. He ended up raising about $8,000. And at least 10 sponsors offered gifts, such as free wireless phone service, a computer, gloves, wetsuits, an inflatable boat and free nights in a hotel.
All the while, the media stayed unflinchingly enamored, even after Swain reduced his record-setting adventure to part-time, swimming a few days every other week or so.
In March, Swain was honored with a United Nations' Earth Trustee Award. This puts him in the same company as former Vice President Al Gore, Nobel Peace Prize winner Rigoberto Menchu Tum and peace activist Dr. Helen Caldicott.
Gag me with a spoon of Columbia River's neuro-toxin soup. Here's a guy who's good at only one thing: Finding causes that get attention. For the past 10 years, this East Coaster has dropped into a city, started a nonprofit, raised a media ruckus then moved on, leaving nothing behind but a memory.
In 1992, for example, he founded the Children's Forestry Project, a Connecticut nonprofit that encouraged under-privileged kids to plant trees. In 1995, while living in Massachusetts, Swain started The Human Rights Co. and swam 210 miles of the Connecticut River.
In Rhode Island in 1999, Swain capitalized on his training as an acupuncturist and created a series of low-cost conferences called The Oriental Medicine. And when he moved to Oregon four years ago to be close to his wife's family, he started a small-press publishing company.
All of those well-meaning endeavors closed down after a year or two. His last remaining survivor is Advocacy Swimming International, which he founded so he could swim the Columbia River. That tour ended last week.
Swain has been encouraged to write a book, but he doesn't have an agent. And over the next few years, he plans to revisit schools where he stopped during his year-long swim, but he says he needs gas money.
Meanwhile, will the Columbia River ever be cleaned up?
"It's not for me to say what should happen to the river," Swain says. "The most I can hope for is to start a discussion."
Gee, thanks. For a whole lot of nothing but media hype.
---
S. Renee Mitchell
Media All Wet for Buying Story: Hook, Line, Sinker
The Oregonian, July 9, 2003
---
See what you can learn
learn more on topics covered in the film
see the video
read the script
learn the songs
discussion forum