---
Federal Judge James Redden, who oversaw the Columbia River salmon case for years,
said the hydroelectric dams on the Snake should be taken down.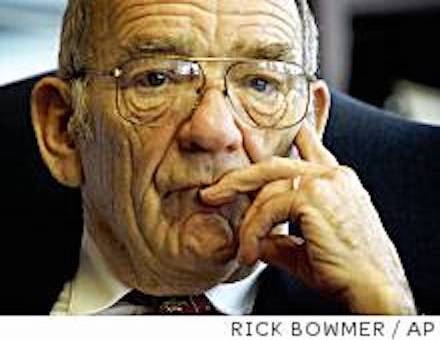 For several years we called for U.S. District Judge James Redden to be replaced as the judge overseeing the federal Columbia River salmon case. It was clear he saw breaching dams as the only way to protect the Northwest's salmon runs.
Last fall, at the age of 83, Redden essentially retired and took himself off the case.
Last week he confirmed what we so firmly believed -- he had zero interest in trying to balance wild salmon survival with generating hydropower for the region.
Redden told a public television station that the Snake River's four hydroelectric dams should be breached to help wild salmon. His comments were recorded for an upcoming Outdoor Idaho documentary. A brief video and audio clips were released Wednesday, according to The Oregonian newspaper of Portland.
"I think we need to take those dams down," Redden said. "Trying to take out a dam is not, not very difficult. It's a lot easier than it is putting them up. You don't just take the whole thing down, you just let the water go around it. You just dig out the ditch and let it go around."
Really, that simple?
What about the flooding that would occur? The loss of irrigation water? The added traffic to the roadways as grain and other products could no longer be barged to market on the Columbia or Snake rivers?
And what about the devastation of the Pacific Northwest's economy?
Redden, if he was not so fixated on dam breaching, could have -- should have -- allowed the federal government to move forward with its plan to save salmon.
The three federal proposals that have been rejected by Redden seemed to be reasonable as they considered science and economics. They were based on reality.
About a decade ago the U.S. Army Corps of Engineers issued a study on breaching the Snake River dams. The Corps considered a variety of factors and ultimately concluded that dam breaching would do more harm than good. The Corps said dam breaching would increase the chances of salmon restoration only slightly -- if at all -- while taking a huge toll on the economy of the region.
Redden, encumbered with his dam-breaching bias, should have been replaced years ago. His tenure overseeing this federal case wasted years and has wasted millions of taxpayer dollars.
---
Comment Posted by gayle.shoun@gmail.com 04/30/12

I wish the Judge had taken the time to visit the area and talk to the people that live in the area and also benefit from those beautiful dams. They provide power. That is.....POWER. The planning of them took years and years as did the building of them took years and years. What an accomplishment of engineers, re-locaters of railroads, man-hours and still to this day, saving the Salmon runs. If you want to breach them, save your candles and wood and let us go back in time to the 50's. Not. I can buy Salmon any day of the week. They are around. I, however, have never caught one! Now that is expensive! It would be a terrible waste of money that our Grandparents, parents and some of us paid for them.
---
Editorial Board
Judge Finally Comes Clean on Dam Breaching
Walla Walla Union Bulletin, April 30, 2012
---
See what you can learn
learn more on topics covered in the film
see the video
read the script
learn the songs
discussion forum