---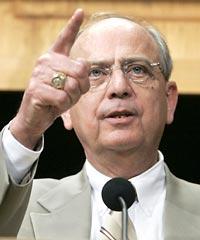 Proposed legislation before Congress would help frame the debate over the future of America's dams the way it ought to be -- as a matter of policy.
Costs and benefits are associated with the nation's dams. Likewise with proposals for breaching them.
Reasonable people can weigh the arguments and disagree on what direction would reap the most benefits for the country.
But ultimately, it's a policy debate.
A bill introduced by U.S. Rep. Doc Hastings, R-Wash., would help ensure a more appropriate forum for this crucial public issue.
It would prohibit federal money from being used to remove or study the removal of hydropower dams without the authorization of Congress, and would prevent groups from collecting federal grants for 10 years if they sue to breach dams or reduce hydropower.
American Rivers and other environmental groups that have pressed for dam breaching in federal court see the proposal as an attempt to punish them for exercising their legal rights.
The right to sue the government isn't infringed. Just don't expect a big check from the government if you do. American Rivers has received federal funding, including a $1 million National Oceanic and Atmospheric Administration grant last year.
It defies logic for the federal government to use our tax dollars to shore up groups that turn around and file lawsuits that cost taxpayers millions more to defend.
But the other major aim of the legislation -- to require the authorization of Congress before federal money can be used to remove or study the removal of hydropower dams -- is even more needed.
We're as disappointed as anyone with the political posturing that often substitutes for legitimate debate in Congress.
But even with all of their flaws, members of the House and Senate -- elected to represent the interests of their constituents -- are better suited to decide questions of policy than a lone appointed judge.
The decades-old legal battle over management of the Columbia River system is a perfect example.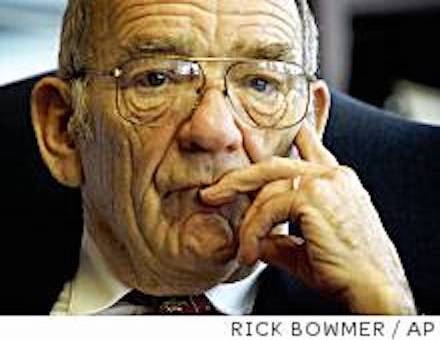 U.S. District Court Judge James Redden rejected the government's biological opinion, which outlines plans for mitigating the impact of Columbia River dams on salmon and steelhead, three times.
Then he retired.
It's a heck of a way to make a policy decision that will profoundly affect everyone who lives, works and plays in the Pacific Northwest.
We've been clear about which side we're on. The benefits of the dams along the Snake and Columbia rivers are well defined and monumental in scope.
The economic impact from the flood control, irrigation, electricity, transportation and recreation that dams make possible is immense.
The annual value of irrigated crops, power production, flood damage prevention and recreation in the Columbia Basin exceeds $1.6 billion, according to the federal Bureau of Reclamation.
Hydropower supplies about 70 percent of the Northwest's energy needs. It would take three new nuclear power plants to replace the output of the four Snake River dams alone.
It would take as many as 700,000 trucks on the highways to replace the barge traffic that's made possible by the Northwest's dams.
In the meantime, improvements in fish passage and habitat restoration are helping to minimize the environmental concerns.
We find arguments for breaching major dams less compelling. Potential benefits to endangered fish populations are uncertain, while the economic and environmental costs are well defined.
The debate is worth having, but in a venue designed to weigh arguments and create public policy. In other words, it belongs in Congress.
Hastings' bill would help that happen.
---
Editorial Board
Hydroelectric Bill Would Put Dam Debate in its Place
Tri-City Herald, August 22, 2012
---
See what you can learn
learn more on topics covered in the film
see the video
read the script
learn the songs
discussion forum