---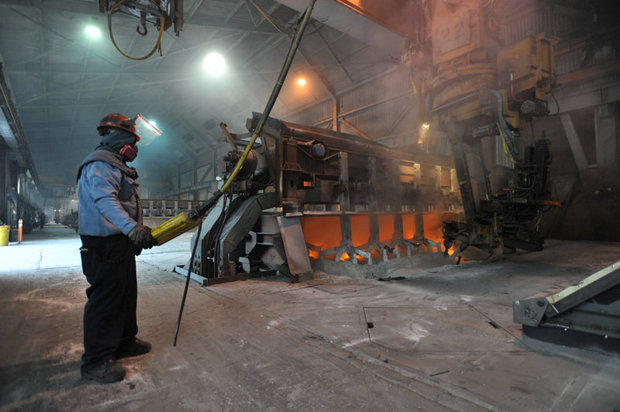 After many months of negotiations, Alcoa has announced a new 10-year electric power supply deal with the Bonneville Power Administration that should help maintain 625 jobs at the Alcoa Intalco Works smelter west of Ferndale.
Before the new power deal is final, it must undergo a public comment process. In a press release, the company said it expects the deal to be finalized in early December.
The proposed agreement would provide up to 300 average megawatts through September 2022, BPA spokesman Doug Johnson said. He also noted that 300 megawatts is enough electricity to serve more than 200,000 Northwest homes. BPA will take public comment on the proposed power sales through Nov. 7 as part of the process of making the deal official.
BPA's current power sales contract with Alcoa was set to expire May 26, 2012, but has been extended month by month since then while long-term contract negotiations have continued.
"Our analysis indicates that this proposal would provide another decade of stability to Alcoa, the local community and BPA ratepayers," said Suzanne Cooper, a BPA vice president.
BPA conducted an analysis to determine whether all BPA ratepayers would get some benefits from the deal. They concluded that they would, mostly because the long-term market price for Northwest electricity is expected to remain low because of low natural gas prices.
In addition to providing Alcoa 300 average megawatts at BPA's industrial rate, the proposed agreement requires Alcoa to employ a specified minimum number of workers at the Intalco smelter for the duration of the contract, depending on how much power they use. At 300 megawatts, that level is 495 full-time jobs, which is significantly less than the 625 people now employed there.
Intalco spokesman Josh Wilund said there are no plans to reduce that labor force.
The new contract with BPA obligates Alcoa to take a 10 percent cut in its power supply if BPA needs that power to respond to a power supply disruption in the system.
The company also agrees to invest $35 million in capital improvements in the facility during the first seven years if it wants the contract to run its full 10 years. Wilund said the investment will be used to "sustain operations, increase productivity and/or improve operating efficiencies."
The Intalco smelter produces approximately 278,000 metric tons of aluminum metal per year and has three potlines. It began operations in 1966. Intalco is now the only smelter directly served by BPA.
BPA is a nonprofit federal agency that markets renewable hydropower from federal Columbia River dams.
"We are pleased to be one step closer to long-term power security for Intalco Works, an important manufacturing operation in the northwest United States," said U.S. Primary Products President Bob Wilt in a Tuesday, Oct. 9, press release. "We want to thank our employees, elected officials and BPA for helping us get to this point in the process."
Along with 625 jobs, the smelter supports about $118 million in personal income in Whatcom County, $5 million in local taxes and $240,000 in annual charitable contributions, the company says.
Intalco and its employees have undergone some tense times in the past 10 years, as power supply disruptions led to the shutdown of most of the other aluminum smelters in the region.
Outside Whatcom County, Intalco's use of a sizeable amount of lower-cost power from BPA hydroelectric dams has not always been popular. Representatives of public utility districts in other areas argued that BPA's limited supply of lower-cost power should be reserved for their customers.
But BPA officials said they were convinced that keeping Intalco in business was an overall economic plus for the region, and Gov. Chris Gregoire has provided her support to Intalco. BPA officials have said that their economic analysis indicates that Intalco supports about 1,500 indirect jobs, in addition to its own payroll.
U.S. Rep. Rick Larsen, D-Everett, also has supported continued access to federal power for Intalco. He hailed Tuesday's news.
"A decade's worth of work has turned into another decade of job security for workers at Intalco and economic growth for Whatcom County," Larsen said. "A 10-year agreement will allow Alcoa to make significant capital investments in its facilities to increase the efficiency of its already strong operation. It provides job security and ensures that Intalco will remain a cornerstone of Northwest Washington's manufacturing economy."
The Intalco smelter is among the last in a region where the industry once flourished, thanks to abundant hydropower from federal dams. But most other Northwest smelters shut down in the past 10 years as regional power demands increased and prices rose.
Pittsburgh-based Alcoa is the world's largest aluminum producer, with 200 locations in 31 countries, according to the company website. The Intalco smelter represents about 6 percent of Alcoa's worldwide aluminum-producing capacity, the website indicates.
---
John Stark
BPA Proposes 10-year Contract with Alcoa's Intalco Aluminum Smelter Near Bellingham
The Bellingham Herald, October 9, 2012
---
See what you can learn
learn more on topics covered in the film
see the video
read the script
learn the songs
discussion forum