---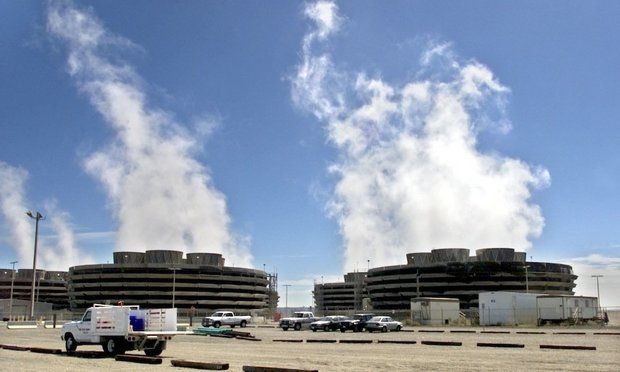 RICHLAND, WA - Energy Northwest's Columbia Generating Station is the only nuclear facility in the northwest. NBC Right Now got an inside look at the reactor, while it is shut down for refueling right now.
Energy Northwest calls there newest record, making it through "breaker to breaker". It is where the plant has run straight from it's last pre-planned outage in 2013 all the way until the 9th of this month, setting a new record.
"To be able to run 683 days and not have something significant, you know a piece of equipment stop working or break or someone make a human error that would cause the unit to come offline, is very significant," explained Grover Hettle, President of Operations at Columbia Generating Station.
683 days this time around, the best number yet. Hettle attributes that number to employees, and how they are choosing the right equipment to fix or maintain, at the right time.
"We are upgrading to the newer model to lower our total radioactive dose that we get on site," explained Kyle Sponholtz, who is the Program Manager for the fuel re-fill. Sponholtz says they will be replacing 35 control rod blades during this outage, something they did two years ago, and will do two years from now. Those upgrades should last through the rest of the reactors lifetime and make it safer for personnel to do their everyday job.
Earthquakes, however, are something you cannot predict, but there is a plan for that.
"We've ran through some seismic studies as well as the plants on the west coast. When we say the west coast that includes us, Diablo Canyon in California and actually, Palo Verde in Arizona," said Hettle.
Federal regulators are asking the Richland site, along with a site in California, to do even more testing by 2017 on issues like how the building and equipment will hold up to a major earthquake. Yet, it is not just earthquake preparation Columbia takes into account, it is volcanic ash too.
Energy Northwest has filters for engines built purely to handle the ash from a volcanic eruption. "Then we can ensure we have plenty of filters that we can go change out so the equipment can have fresh air coming in and keep it running," explained Hettle.
Grover Hettle added this extra research is just to continue to prove the reactor can survive a natural disaster.
Pre-planned outages bring in about 1,500 more people to work at Columbia Generating Station, most of them are local, and some are from across the country.
---
Morgan Ashley
Inside the Reactor: Columbia Generating Station <-- Watch video at original site.
KNDO/KNDU, May 21, 2015
---
See what you can learn
learn more on topics covered in the film
see the video
read the script
learn the songs
discussion forum