---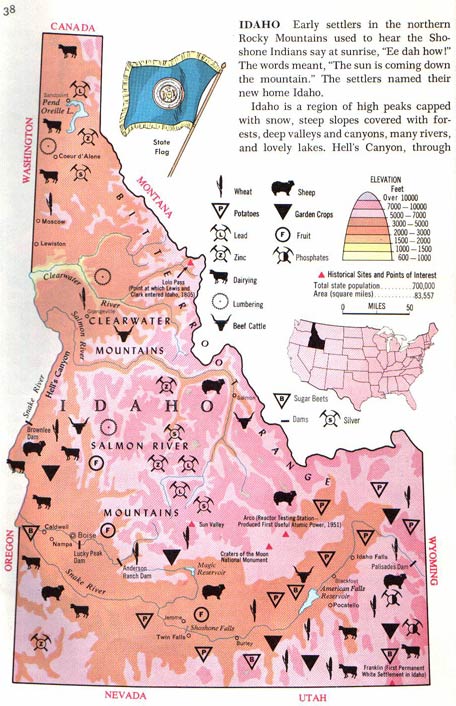 Idaho wants you to know there's more here than just spuds.
Economic development leaders are spreading the word that the famous potato state is also a great place for high-tech businesses.
The Idaho Economic Development Association recently launched a new public relations campaign called the "Power of Idaho," to market the state as a tech-savvy business haven.
The campaign includes print ads intended to appeal to young tech workers who might be drawn to Idaho because of all the outdoor recreational activities. The ads feature activities such as mountain biking, hiking, fly fishing and horseback riding.
The goal isn't to rid Idaho of its long-held potato image, but to expand the state's recognition as a place for high-tech businesses, officials said.
"We aren't trying to supplant that (potato reputation) at all," said Jan Rogers, president of the Idaho Economic Development Association. "What we're saying is that we're more than that."
Idaho has been so successful in developing a reputation for potatoes that many people don't know that the state produces anything else, officials said.
When trying to recruit new business to the state, it would help if those companies knew that Idaho is about more than potato farming, they said.
Rogers said that many people she talks to outside Idaho don't realize that Micron Technology, one of the world's largest makers of computer memory chips, is located in Boise.
Other high-tech companies doing business in Idaho include Hewlett-Packard and Extended Systems.
In 2001, science and technology comprised more than 25 percent ($9.3 billion) of Idaho's gross state product, according to the Idaho Department of Commerce and Labor.
"We're a techno-savvy state," Rogers said. "We just haven't told that story."
The Idaho Potato Commission's efforts are the envy of people who would like to promote Idaho as a high-tech center.
The potato commission has done a superb job promoting Idaho spuds, Rogers said.
"My hat is off to them," she said. "If we were going to be branded for something, that's a darn good thing to be branded for."
Idaho's high-tech expertise extends beyond companies like Micron and Hewlett-Packard, Rogers said.
"Many of our farmers are tech-savvy," she said. "Many of them plant their crops using global positioning systems."
What does the Idaho potato industry think about the state's new economic development efforts?
Frank Muir, president and CEO of the Idaho Potato Commission, is supportive.
"I think it's actually very positive," he said. "We want the state to be fruitful in a lot of areas."
Anything that brings more businesses and more jobs to Idaho and entices young people to stay here should be welcomed, Muir said.
"I certainly don't want the state only known for potatoes," he said. "There are a lot of reasons to expand the economic opportunities here in the state."
California is known for many things, including strawberries, grapes, avocados and movies, Muir pointed out. Likewise, there's no reason why Idaho couldn't be known for more than one thing.
"As long as it always says 'Famous Potatoes' on the license plate, I'll be OK," Muir said.
---
Dave Wilkins is based in Twin Falls, Idaho.
Idaho Seeks to Bolster Image Beyond Spuds
Capital Press, September 24, 2004
---
See what you can learn
learn more on topics covered in the film
see the video
read the script
learn the songs
discussion forum