---
Columbia Riverkeeper criticized Ecology
for not considering tribal opposition.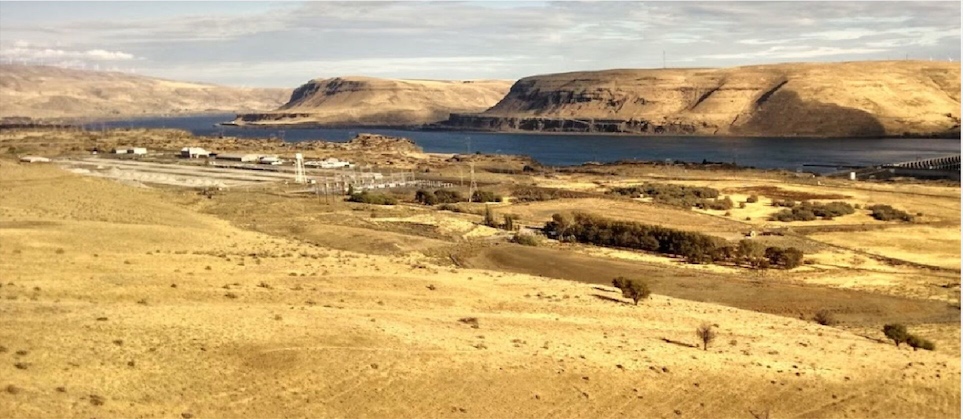 The Washington Department of Ecology on Monday certified that a hydropower project along the Columbia River in south-central Washington will not pollute water, advancing a green-energy development opposed by several tribes and environmental groups.
Ecology's approval is a prerequisite for Rye Development of West Palm Beach, Fla., to get a license from the Federal Energy Regulatory Commission for the Goldendale Energy Project.
Rye proposes to make electricity by running water between upper and lower reservoirs and through an underground powerhouse. The system will back up intermittent wind and solar power, according to Rye.
"Today, we are one step closer to creating a more sustainable energy future for the Pacific Northwest," Rye vice president Erik Steimle said in a statement.
"This is a key permit, and Rye looks forward to continuing to work with state and federal officials to make pumped storage hydropower a reality in southern Washington," he said.
Ecology's decision was based on water-quality issues and was unrelated to whether the project will harm or block tribal hunting, foraging and spiritual sites, Ecology spokeswoman Emily Tasaka said.
Rye needs several more federal, state and local permits. Other environmental issues, including tribal concerns, will be addressed in other government reviews, Tasaka said.
Columbia Riverkeeper executive director Lauren Goldberg criticized Ecology for not taking a broader look at the project and considering tribal opposition.
"Fundamentally, we believe in a just transition (from fossil fuels) which we believe means not perpetrating centuries of racism," she said.
Rye is developing the project on behalf of Denmark investment firm Copenhagen Infrastructure Partners. It would be the first of its type in Washington.
Rye proposes to dig the reservoirs 8 miles southeast of Goldendale in Klickitat County. Over six months, using a Klickitat PUD water right, Rye would draw 7,640 acre-feet of water from the river to fill a reservoir.
Water released from the upper reservoir would go through the underground turbines and empty into the lower reservoir. Because water would have to be pumped back to the upper reservoir, the project would consume more energy than it would generate.
FERC's staff, however, agreed the project would be a needed source of on-demand, carbon-free energy as Washington moves to eliminate natural gas plants and depend on less-reliable wind and solar power. The appointed commission is taking comments on the staff report.
The project would be partly on land once occupied by an aluminum plant. Environmental reports by FERC and Ecology are mostly favorable toward the project, though impacts on cultural and archaeological sites may be unavoidable, according to Ecology's report.
The Yakama, Nez Perce, Warm Springs and Umatilla tribes oppose the project. In a recent letter to FERC, Yakama National Tribal Council Chairman Gerald Lewis called on FERC to consultant with the tribe on a government-to-government basis. Efforts to obtain further comment from the tribe were unsuccessful.
Tribal opposition and damage to tribal resources should be enough to stop the project, Washington Conservation Action climate and fossil fuel program director Rebecca Ponzio.
Washington's plan to generate carbon-free electricity doesn't depend on the Goldendale project, she said. "Every project needs to be reviewed individually."
Related Pages:
Washington Clean-Energy Project Seen as Threat to Tribal Resources by Don Jenkins, Capital Press, 12/23/22

---
Don Jenkins
Environmentalists Protest as Green-energy Project Clears Hurdle in Washington
Capital Press, May 23, 2023
---
See what you can learn
learn more on topics covered in the film
see the video
read the script
learn the songs
discussion forum