the film
forum
library
tutorial
contact

Changes to Locks and Dams on the Snake River
Could Cut Profits for Wheat Farmers, Hike Shipping Costs

by Kellan Heavican
Brownfield Ag News, March 18, 2022
---
A wheat grower says removing a series of locks and dams
on a major trading waterway could deliver a blow to the industry.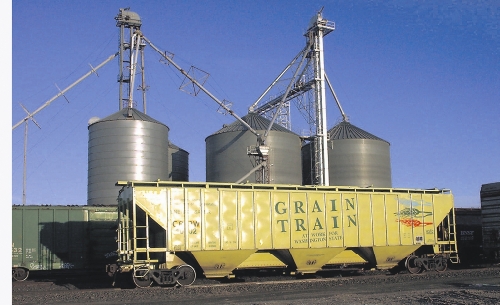 "It would be very detrimental to the wheat industry."
Nicole Berg of Washington state says the Snake River feeds the Port of Portland and serves as an expressway for a significant portion of the worlds' wheat supply. "The dams, they supply hydroelectricity, we have the highway of moving product up and down and can you think of the impact of how many thousands of trucks that would hit the road on those highways not because it goes down the river?"
The National Association of Wheat Growers President tells Brownfield breaching the dams would lead to higher shipping prices and cut profits of farmers. "I actually utilize the Snake River. I call it the water highway of wheat world."
Environmental groups have been trying to remove four federal downstream dams for several years because they say the dams disrupt salmon flows.
Berg says keeping the lock and dam systems in place remain a priority for NAWG this year along with ensuring a stronger farm safety net. She also sought two other resolutions to encourage collaboration with North Dakota wheat growers and seek involvement from diverse and underserved farming groups.
She spoke with Brownfield at the Commodity Classic. Listen at original site.


---
Kellan Heavican
Changes to Locks and Dams on the Snake River Could Cut Profits for Wheat Farmers, Hike Shipping Costs <-- Listen at original site.
Brownfield Ag News, March 18, 2022
---
See what you can learn
learn more on topics covered in the film
see the video
read the script
learn the songs
discussion forum