the film
forum
library
tutorial
contact

New High-Voltage Transmission Line Brings
Jobs to the NW and Reinforces BPA System

by Staff
Transmission & Distribution, September 20, 2011
---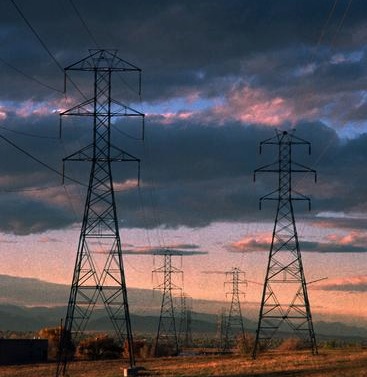 The Bonneville Power Administration will build a new high-voltage power line that will provide up to 100 new construction-related jobs and help BPA move energy from east of the Cascade Mountains to homes and businesses in population centers west of the Cascades.
The 500-kV transmission line will run 28 miles from BPA's Big Eddy Substation near The Dalles, Oregon, to a new substation four miles northwest of Goldendale, Washington, and is called the Big Eddy-Knight line. Construction is tentatively scheduled to start the week of Sept. 19.
"Upgrading BPA's transmission system will not only create up to 100 construction jobs, it will strengthen BPA's ability to handle further expansion of wind energy and other renewable energy projects in the region," said Oregon Sen. Ron Wyden. "This project is a good example of how economic stimulus funding is being invested in real jobs, to build real infrastructure that supports real economic growth in the region."
Starting from the Big Eddy Substation, the first 14 miles of the 28-mile Big Eddy-Knight transmission line will use double-circuit towers that will carry the new line and an existing BPA transmission line on mostly existing right-of-way. The remaining 14 miles of the line will use newly acquired right-of-way. BPA will also build a new substation about four miles northwest of Goldendale.
"This is the third major transmission project to be approved over the past two years to help utilities and others move energy where it is needed," said Larry Bekkedahl, vice president of BPA Transmission Services Engineering and Technical Services. "This latest project will also be a significant boost for the local economies of Goldendale and The Dalles."
BPA anticipates the lead construction contractor will hire electricians, carpenters, welders, line crews and other skilled tradespeople from The Dalles and other communities in Oregon and Washington. The project will cost approximately $185 million and is financed in part with borrowing authority included in the American Recovery and Reinvestment Act -- more commonly referred to as the Recovery Act.
"The project will drive additional activity to local companies supplying materials and services such as concrete suppliers, rigging companies and providers of heavy equipment," added Bekkedahl. "During the construction period, we also expect that workers and suppliers for the project will make significant use of local businesses for lodging and meals."
The decision culminates a public process that began in June 2009 and incorporated hundreds of comments from tribes; landowners; concerned citizens; interest groups; and local, state and federal government agencies. These comments helped BPA assess the impacts of the three proposed routes and the two proposed sites for the new Knight Substation near Goldendale. The process led to an environmental impact statement, outlining steps that will help BPA minimize the line and substation impacts on land use, wildlife, vegetation, scenery and other resources. BPA's decision for the project is described in a record of decision, which has been distributed to stakeholders and posted at BPA's website.
Now that BPA has completed the record of decision, the U.S. Forest Service will conduct a consistency review of the project within the Columbia River Gorge National Scenic Area. BPA has continuously sought ways to minimize impacts within the scenic gorge, including choosing to double circuit the new line with existing lines through the scenic area rather than building the line on entirely new right-of-way. BPA also has worked with the U.S. Forest Service and the Columbia River Gorge Commission to ensure that the project addresses applicable standards for the Scenic Area.
Project construction will begin after contract terms are determined and other permits and approvals are granted. During construction, BPA and the construction contractors will keep local residents and businesses informed of construction activities. This information and the environmental review documents are available on BPA's website at www.bpa.gov/go/BEK.
In addition to strengthening the transmission system, the Big Eddy-Knight line will help BPA provide transmission service for more than 4,000 megawatts of clean, renewable wind energy. To date, wind generation on BPA's system has surpassed 3,500 megawatts, enough power to serve a city three times the size of Seattle.
Related Pages:
BPA Plans Transmission Line in Southwest Washington by Jim DiPeso, Examiner, November 2, 2009
---
Staff
New High-Voltage Transmission Line Brings Jobs to the NW and Reinforces BPA System
Transmission & Distribution, September 20, 2011
---
See what you can learn
learn more on topics covered in the film
see the video
read the script
learn the songs
discussion forum