---
... and taking "an intellectually honest" look at
removing four dams on the Snake River in Washington.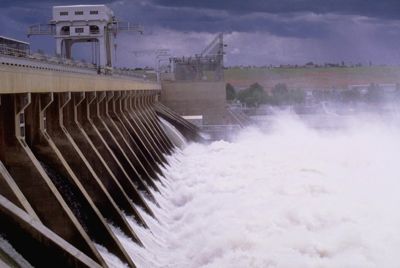 The Bonneville Power Administration will spend more on modernizing its grid and less on salmon recovery, the agency announced Tuesday.
The agency must find $40 million in cuts from the $300 million it spends annually on fish and wildlife. Those savings are needed to make up for the power generation the agency believes it will lose due to a federal judge's latest order on salmon migration issues.
Expected cuts will be made on hatcheries, state and tribal management programs and other fish and wildlife programs.
The cuts are part of a five-year plan to stay competitive in a rapidly changing electricity market. Also included in the plan: reducing staff, developing new markets, and taking "an intellectually honest" look at removing four dams on the Snake River in Washington.
BPA is the leading funder for salmon recovery efforts across the Pacific Northwest, spending more than $16 billion over the last 20 years. It not only supplies power for much of the region, but also shares its revenues with residential customers of Idaho Power and other regional private utilities.
U.S. District Judge Michael Simon ordered BPA and the U.S. Army Corps of Engineers to examine breaching four dams on the Lower Snake River through an environmental review they must complete by 2021.
Until then, the agencies must run additional water over the spillways of all eight dams on the Snake and Columbia rivers, and away from those dams' hydropower turbines.
BPA plans to make up the cost of the spilled water -- meant to benefit salmon -- by cutting spending on hatcheries, state and tribal management programs and other fish and wildlife programs. Elliot Mainzer, BPA's administrator, said the agency is putting just as painful constraints on its own internal programs. The cuts won't happen immediately.
"We have to look at ourselves before we ask others in the region to be making sacrifices," Mainzer said.
Sean O'Leary is a spokesman for the Northwest Energy Coalition, which represents advocates for renewable energy, energy efficiency and low-income programs. He said the group had not seen or heard anything official about budget cuts to fish restoration programs.
"If the report is true, we're disappointed because, when Judge Simon ordered the added spill he clearly meant it to be incremental to ongoing efforts to restore fish populations," O'Leary said.
BPA sells $3 billion worth of electricity every year for use by the 10 million people who live in the Pacific Northwest. It sells power from 29 federal dams, including Anderson Ranch on the Boise River, and a nuclear power plant. Its 15,000 miles of transmission lines help power the $820 billion economy in Oregon, Washington, Idaho and Montana.
The agency accounts for 16 percent of Idaho's annual power load. BPA sells electricity here to 28 rural electric cooperatives and municipal utilities -- like Weiser and Idaho Falls -- who serve a combined 130,000 customers.
BPA gets its financing through a revolving line of credit from the U.S. Treasury, capped at $7.7 billion. At the end of 2017, BPA had $5 billion in debt, leaving only $2.7 billion. It projects this financing will run out by 2023 if no changes are made.
Mainzer said BPA has to make these comprehensive changes because the price of electricity on the open market has dropped, due to a surplus driven by the dramatic growth of wind and solar power generation across the West. California in particular has cut its purchase of surplus hydroelectric power from BPA because hydropower does not meet the state's definition of renewable energy.
But Mainzer has hope that other new markets will make the hydro system more valuable, with its flexibility and capacity to offset intermittent power sources like wind and solar. Already, California has a "flexible capacity" market that pays utilities to have reservoirs and other resources that can instantly back up unpredictable wind turbines, he said.
"If we're going to aggressively decarbonize in the West, our existing hydro resource will have a huge role to play," Mainzer said.
The five-year plan is designed to give BPA "resiliency" during these changing times in the industry, so it can offer its customers competitive contract renewals when they're up in 2028. It is also meant to ensure BPA can meet other regional obligations, like fish and wildlife responsibilities under the Northwest Power Act.
BPA doesn't need congressional authorization to do most of what it proposes. One big exception: if the "intellectually honest" look at breaching the four Lower Snake dams concludes removing them is worthwhile, the Army Corps is still obligated to maintain them until Congress weighs in, Mainzer said.
"We'll modernize our assets so that we can leverage industry change, and we'll ultimately deliver on our public responsibilities through a commercially successful business," he said.

---
Rocky Barker
This Agency Spends the Most to Help Northwest Salmon. But Cuts are Coming.
Idaho Statesman, January 30, 2018
---
See what you can learn
learn more on topics covered in the film
see the video
read the script
learn the songs
discussion forum